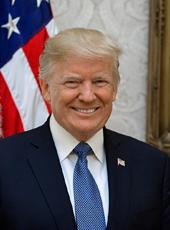 Trump Campaign Press Release - FRANKENSTEIN: Joe Biden's Agenda Was Pieced Together By The Radical Far-Left
Higher taxes, socialized health care, taxpayer funded abortions, and worse...

Today is National Frankenstein Day, which has taken on new relevance in light of Joe Biden's radical, far-left agenda.
Once left for political dead, Biden has been reanimated by the far left as an empty vessel for all of their radical, socialist policies. They know he is too weak to stand up to them. Some have even bragged about their ability to "significantly push" Biden even further left. Barack Obama recently remarked that Biden's policy goals are "not that different" from Bernie Sanders's. They're right.
The Biden-Sanders unity agenda copied whole sections straight from Sanders's campaign platform.
Biden adopted Senator Elizabeth Warren's proposals on education.
Biden will raise taxes by $4 trillion, including on middle-class workers and families.
Biden embraced the far-left's pro-abortion agenda and now supports taxpayer funding for abortions of healthy babies for any reason, with no limits, up until the moment of birth.
Biden wants a government-run health care system that will increase costs and shutter rural hospitals.
Biden adopted the far-left's open-borders agenda, pledging to end all deportations, even for violent criminals and gang members. He wants to shut down detention facilities and force American taxpayers to provide health care and other benefits to illegal aliens.
Biden admitted he would "come for" American's guns and even appoint anti-Second Amendment radical Beto O'Rourke to "take care of the gun problem."
Biden called for an end to American-made oil, coal, and natural gas, which would decimate American energy independence, kill millions of jobs, and increase energy costs for all Americans.
With no mind of his own left, Biden is cluelessly fusing all of the Democrats' worst and most extreme policies into a monstrous agenda that will destroy Americans' way of life.
Donald J. Trump, Trump Campaign Press Release - FRANKENSTEIN: Joe Biden's Agenda Was Pieced Together By The Radical Far-Left Online by Gerhard Peters and John T. Woolley, The American Presidency Project https://www.presidency.ucsb.edu/node/345572