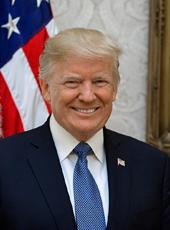 Trump Campaign Press Release - For 10 Days Joe Biden Has Refused To Say If He'd Pack the Supreme Court
"I'm not going to answer that question."
Last year, Joe Biden said he would oppose attempts by the radical left to "pack" the Supreme Court with extra seats, as authoritarian dictators like Nicolas Maduro in Venezuela have done. "We [would] begin to lose any credibility...the court has at all," Biden explained at the time
But Biden has now backtracked and is singing from his party's socialist song sheet. After President Trump nominated his third Supreme Court justiceand Democrat leader Chuck Schumer threatened that "everything is on the table," Biden is flat-out refusing to say he would fold to the far-left's demand to pack the court and destroy America's third branch of government.
For 10 days now, Biden has told reporters he won't answer the question because he knows his answer would make national headlines:
September 21: "It's a legitimate question, but let me tell you why I'm not going to answer that question: because it will shift the focus."
September 23: "I'm not gonna get into that."
September 27: "If I were to say yes or no to that, that will become a big issue. That's the headline here."
September 29: "Whatever position I take on that, that will become the issue."
September 30: "You know, that's exactly what they want me to talk about... I'm not going to play Trump's game."
Preserving the credibility of the Supreme Court is not "Trump's game." Stating your position on the demands of Democrat party leaders is not "Trump's game." It's in America's best interest for Biden to stand up to the radical left, but he's too weak to do it.
Biden has campaigned on claims he will always telling voters the truth. That's obviously malarkey. He owes the American people an answer: will Joe Biden protect America's democratic institutions or enable the radical left to tear them down?
Donald J. Trump, Trump Campaign Press Release - For 10 Days Joe Biden Has Refused To Say If He'd Pack the Supreme Court Online by Gerhard Peters and John T. Woolley, The American Presidency Project https://www.presidency.ucsb.edu/node/344024