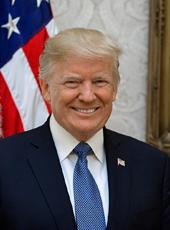 Trump Campaign Press Release - FACT: The Only Group Joe Biden Has Condemned Is Law Enforcement
Biden is too radical and too weak to stand up to the mob and keep Americans safe.
Amid falling poll numbers and growing alarm regarding his lack of leadership, Joe Biden is being forced to leave his basement to try to reverse the damage that months of coddling and defending rioters has done to his campaign.
But don't fall for Biden's con – he's all talk and no action, especially when it comes to public safety. Biden is too weak and too radical to protect the American people. Biden still opposes the deployment of the National Guard to put an end to the riots (despite the fact that President Trump's action worked). Biden even went so far as to accuse President Trump of using the National Guard as "props," despite the fact that they successfully put an end to unrest when deployed. Biden hasn't said one word about radical left-wing Democrats like Portland Mayor Ted Wheeler or Seattle Mayor Jenny Durkan allowing rioters and anarchists to take over their cities and terrorize residents.
Unlike President Trump, Biden has never condemned Antifa for stoking violence and mayhem in cities across America. In fact, the only group Biden has managed to condemn for the violence is law enforcement, who he attacked as "brutal" and criticized for "stok[ing] the fires of division" in Portland while rioters set fire to the courthouse and police officers were blinded by laser-wielding agitators. Meanwhile, Biden and his campaign encouraged their supporters to donate to help bail rioters in Minneapolis out of jail.
There's a reason law enforcement organizations that once supported Biden are flocking to endorse President Trump. Police officers know President Trump is the only candidate who will truly fight for public safety, defend good police officers, and call out insane Democrat policies that allow rioters to loot and burn unchecked. Joe Biden, who wants to redirect funding away from police departments and is unable to distinguish a peaceful protest from a dangerous riot, is too weak and too beholden to the radical left to keep Americans safe.
Donald J. Trump, Trump Campaign Press Release - FACT: The Only Group Joe Biden Has Condemned Is Law Enforcement Online by Gerhard Peters and John T. Woolley, The American Presidency Project https://www.presidency.ucsb.edu/node/345573