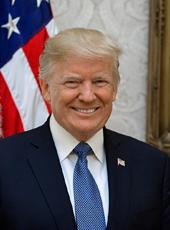 Trump Campaign Press Release - FACT: The Laptop From Hell Confirms Joe Biden Lied About His Family's Foreign Business Dealings
According to U.S. intelligence officials, it's not "Russian disinformation."
The explosive new revelations coming from Hunter Biden's laptop confirm that Joe Biden lied to the American people when he repeatedly claimed he never discussed or knew anything about his son's foreign business deals.
In fact, according to emails and documents uncovered on the laptop, the Biden family enriched themselves by leveraging Joe Biden's position for lucrative foreign business deals, and Joe Biden was in the know about the scheme the entire time. We have learned that Hunter Biden:
The authenticity of these emails and texts have been confirmed on-the-record by one of the Biden's former business associates. "I've seen Vice President Biden saying he never talked to Hunter about his business," he said. "I've seen firsthand that that's not true."
Even then, Democrats and the media are still working overtime to run defense for their candidate, falsely and without evidence dismissing the revelations as "Russian disinformation." But U.S. intelligence officials say otherwise:
"Let me be clear: the intelligence community doesn't believe that [Hunter Biden's laptop and the emails on it are part of some Russian disinformation campaign] because there's no intelligence that supports that... It's simply not true," saidJohn Ratcliffe, Director of National Intelligence.
In a letter to Congress, a senior FBI official said the bureau has "nothing to add" to Ratcliffe's statement.
Multiple high-ranking officials with the FBI, U.S. Department of Justice, and other law enforcement agencies told Fox News they "concur…that the laptop is not part of a Russian disinformation campaign."
Biden has previously claimed to have no knowledge of his son's business schemes, but neither Joe Biden nor the Biden campaign have denied the authenticity of the laptop or the documents it contains. When confronted about the allegations, Biden lashed out and walked away.
Joe Biden, a candidate for President of the United States, is compromised, and his campaign has not offered any evidence to the contrary other than to yell at journalists who ask the question.
Donald J. Trump, Trump Campaign Press Release - FACT: The Laptop From Hell Confirms Joe Biden Lied About His Family's Foreign Business Dealings Online by Gerhard Peters and John T. Woolley, The American Presidency Project https://www.presidency.ucsb.edu/node/346952