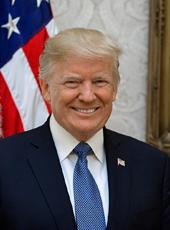 Trump Campaign Press Release - FACT: Shady Foreign Sources Threw Money At Deadbeat Hunter Biden While His Father Was Vice President
Joe Biden and his family are stone cold corrupt.
For decades, career politicians like Joe Biden have used their positions and power to enrich themselves and their family members at the expense of working-class Americans.
A vote for Joe Biden is a vote to return to the failed, corrupt status quo. While Biden was vice president, his son Hunter jetted around the world with him, cashing in on shady business deals with Ukrainian, Russian, and Chinese nationals.
Why did so many foreign sources throw so much money at a deadbeat like Hunter?
Russian billionaire Elena Baturina, the wife of the former mayor of Moscow, sent a $3.5 million wire transfer to Hunter Biden's company on Valentine's Day in 2014.

Despite having zero experience in the energy sector, Hunter Biden and his firm were paid millions of dollars by a corrupt Ukrainian gas company for a no-show job while his father was in charge of America's foreign policy on Ukraine.

Hunter landed the sweetheart gig within weeks of his father's visit to Ukraine.

In 2013, Hunter hitched a ride on Air Force Two with Joe Biden to China. While in Beijing, the vice president met with his son's Chinese business partner. 10 days after this trip, Hunter's firm inked a deal with the Chinese government that was potentially worth $1.5 billion.

Hunter Biden still has a 10% stake in the Chinese equity firm BHR Partners, which has invested in facial recognition technology used by the Chinese regime to surveil its Muslim population.

A Chinese oil tycoon began courting Hunter Biden in 2015 and gave him a 2.8 carat diamond.

Hunter opened a joint bank account with a Chinese national tied to the Communist government. The account financed a $100,000 global spending spree for Hunter as well as Joe Biden's brother James and his wife Sara.
Donald J. Trump, Trump Campaign Press Release - FACT: Shady Foreign Sources Threw Money At Deadbeat Hunter Biden While His Father Was Vice President Online by Gerhard Peters and John T. Woolley, The American Presidency Project https://www.presidency.ucsb.edu/node/344016