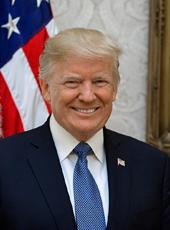 Trump Campaign Press Release - FACT: Kamala Harris Gave a Pass to the Killer of Police Officer Isaac Espinoza
Harris sided with criminals over cops.
While District Attorney of San Francisco in 2004, Kamala Harris announced she was refusing to seek the death penalty against David Hill, who was convicted of murdering California police officer Isaac Espinoza. Harris made the announcement just three days after Officer Espinoza was murdered.
The president of the San Francisco Police Officers Association told CNN in 2019 that he questioned Harris' motives for coming out against the death penalty so soon after Espinoza's murder.
"Is she sorry that this kid died or is it just a political opportunity? Is this just an opportunity for her to double down on the fact she's not going to pursue the death penalty? What would her motives be to do this so soon after the death?"
Isaac Espinoza's widow Renata told CNN in 2019 that Harris never called her before her press conference announcing she would not seek the death penalty.
"I felt like she had just taken something from us. She had just taken justice from us, from Isaac... she never called me. I just don't understand how or why she should -- you can't even wait until he's buried. You can't even wait to talk to the family. You can't just wait and, you know, have some compassion and check in on the family?"
Donald J. Trump, Trump Campaign Press Release - FACT: Kamala Harris Gave a Pass to the Killer of Police Officer Isaac Espinoza Online by Gerhard Peters and John T. Woolley, The American Presidency Project https://www.presidency.ucsb.edu/node/345680