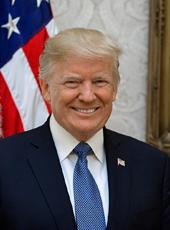 Trump Campaign Press Release - FACT: Joe Biden's Swine Flu Response Was An Absolute Disaster
Even Biden's top public health advisor admitted it was "purely a fortuity" that H1N1 wasn't "one of the great mass casualty events in American history."
Joe Biden likes to claim he left President Trump a "playbook" for managing the coronavirus pandemic. That's a fantasy, unsupported by even the most basic facts. The reality is, the Obama-Biden Administration's swine flu response was a disaster, and Obama admitted that Biden "helped me manage H1N1."
FACT: The Obama-Biden Administration left the Strategic National Stockpile in dangerously short supply of N-95 respirator masks after deploying nearly all of them to combat the 2009 swine flu pandemic.
There's no evidence that any effort was made to replenish the stockpile despite experts calling on the Obama-Biden Administration to do so. This is a serious failure for which Biden has still refused to accept responsibility.
FACT: The Obama-Biden Administration stopped all swine flu testing in the middle of the 2009 pandemic.
Under Vice President Biden, the CDC was overruled and public health officials who insisted testing was still necessary were ignored.

As CBS reported at the time: "Some public health officials privately disagreed with the decision to stop testing and counting, telling CBS News that continued tracking of this new and possibly changing virus was important[.]"
FACT: The Obama-Biden Administration completely botched the development and deployment of a swine flu vaccine, making several mistakes that delayed production and caused supply shortages.
Indeed, as Biden's former chief of staff admitted in 2019, the Obama-Biden Administration did "every possible thing wrong" during the 2009 swine flu.
"It is purely a fortuity," Ron Klain admitted, "that this isn't one of the great mass casualty events in American history."

If H1N1 had the same case fatality rate as the coronavirus, of roughly 2.8 percent, there would have been more than 1.7 million deaths from the 60 million U.S. cases.
Biden hasn't answered for any of this, nor has the media asked him about it. The coronavirus timeline simply doesn't support Biden's fairy tales about how he was sounding the alarm before anyone else. And the record certainly doesn't support his claim that he left a winning "playbook," either.
Donald J. Trump, Trump Campaign Press Release - FACT: Joe Biden's Swine Flu Response Was An Absolute Disaster Online by Gerhard Peters and John T. Woolley, The American Presidency Project https://www.presidency.ucsb.edu/node/345649