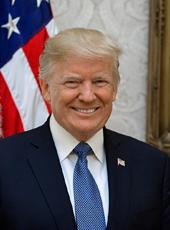 Trump Campaign Press Release - FACT: Joe Biden's Radical Healthcare Agenda Will Cancel Plans and Socialize Healthcare
Americans' healthcare plans aren't safe in Biden's America.
Biden is campaigning on a healthcare agenda that would cancel health plans, raise taxes, skyrocket premiums, jeopardize rural hospitals, and bring America closer to a disastrous government-run healthcare system.
The public option championed by Joe Biden will kill the private insurance plans held by millions of Americans, a fact that President Obama himself acknowledged in 2009.
Biden's running mate Kamala Harris has openly said she supports "eliminating" families' privately-held insurance plans.
"For people out there who like their insurance, they don't get to keep it?" CNN's Jake Tapper asked Kamala Harris last year. "Let's eliminate all of that. Let's move on," Harris responded.
Biden's plan also threatens to shut down many rural hospitals, which are often the largest employers for Americans who live in rural areas, jeopardizing Americans' access to care in the middle of a pandemic:
Biden's plan would jeopardize 1,037 rural hospitals across the country, put 63,000 hospital beds at high risk of closing down, and threaten 420,000 healthcare jobs.
Moreover, Joe Biden proudly raised his hand in support of giving free healthcare to illegal aliens. Biden doubled down on this position, saying, "no matter where they come from, no matter what their status ... it's just going to be taken care of."
President Trump is the only candidate in the race who will actually protect the privately-held health plans of millions of Americans from the schemes of the radical left, who openly bragged about successfully pushing Biden's healthcare agenda "much further" to the left.
Donald J. Trump, Trump Campaign Press Release - FACT: Joe Biden's Radical Healthcare Agenda Will Cancel Plans and Socialize Healthcare Online by Gerhard Peters and John T. Woolley, The American Presidency Project https://www.presidency.ucsb.edu/node/346961