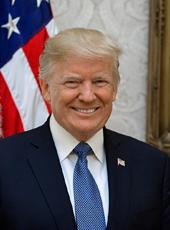 Trump Campaign Press Release - FACT: Joe Biden's Radical Anti-Energy Agenda Would Decimate the Economy and Destroy U.S. Energy Dominance
Biden openly admits he wants to "end fossil fuel" and sacrifice hundreds of thousands of oil and gas jobs.
Joe Biden has committed himself to a radical Green New Deal-style energy agenda that would decimate the good-paying jobs of over 10 million U.S. fossil fuel workers and leave America at the mercy of foreign energy producers.
Biden has made clear he wants to "end" fossil fuels, saying they would have "no place" in a Biden presidency.
Biden has told left-wing activists on several occasions that he would "love to make sure we can't use any oil or gas, period" and that he would "end" and "get rid of" fossil fuels.

Biden even admitted he would willingly "sacrifice" "hundreds of thousands" of fossil fuel jobs in pursuit of his anti-energy agenda.

Biden has made clear that hundreds of thousands of fracking jobs would be on the chopping block.

Biden admitted his anti-energy plan goes "beyond" what even Alexandria Ocasio-Cortez has proposed.
Biden's radical proposal to eliminate oil, gas, and coal from the U.S. power grid by 2035 will have devastating consequences for America's workers and families across the country:
Over 10.3 million American jobs are supported by the oil and gas industry.

Prior estimates show eliminating oil, gas, and coal from the U.S. energy grid would cost anywhere from $4.5 trillion to $5.7 trillion, with an average cost of $35,000 per household.

Families' energy bills would spike by as much as $3,900 per year.
It won't just be oil and gas workers who bear the brunt of Biden's radical agenda: under Biden's watch, radical, left-wing activists will have the green light to wipe out pipeline and other energy infrastructure projects, killing the jobs of tens of thousands of union workers.
Under President Trump, the United States is now the largest producer of oil and natural gas. America's booming domestic energy production resulted in our reliance on oil from OPEC hitting a 30-year-low.
Joe Biden's radical anti-American energy agenda would jeopardize all this progress for America's workers and force America to rely on foreign countries for our energy.
Donald J. Trump, Trump Campaign Press Release - FACT: Joe Biden's Radical Anti-Energy Agenda Would Decimate the Economy and Destroy U.S. Energy Dominance Online by Gerhard Peters and John T. Woolley, The American Presidency Project https://www.presidency.ucsb.edu/node/344022