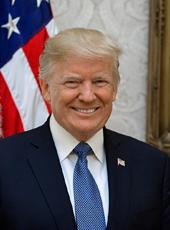 Trump Campaign Press Release - FACT: Joe Biden Was the Architect of Mass Incarceration
Joe Biden worked with segregationists to write the laws that disproportionately incarcerated Black Americans.
Senator Cory Booker was right when he called Joe Biden the "architect of mass incarceration." Joe Biden hasn't just stoked America's racial divisions over the course of his decades in Washington - he wrote laws that disproportionately imprisoned Black Americans.
Biden was the chief architect of mass incarceration and the War on Drugs, which disproportionately targeted Black Americans:
Biden admitted he is directly responsible for the mass incarceration policies of the 1980s and 1990s, authoring the 1994 crime bill which decimated Black communities.

Biden authored the legislation which sentenced Alice Johnson to life in prison for a first-time drug offense. President Trump commuted her sentence in 2018.

Biden worked with segregationist Senator Strom Thurmond to pass laws incarcerating Americans caught with a quarter-sized amount of crack cocaine.

Biden voted to extend minimum penalties for people under 21 charged with selling marijuana, and introduced the civil forfeiture legislation which allows the government to seize assets of citizens accused of drug crimes.

Biden helped write the Anti-Drug Abuse Act, which created the 100:1 crack cocaine sentencing disparity and disproportionately targeted minority communities.
Biden's own running mate Kamala Harris blamed him for writing laws that led to the mass incarceration of Black Americans. So have his Democrat primary opponents:
Joe Biden is a typical Washington career politician who spent decades building up America's mass incarceration system and poisoning the public discourse with race-baiting, divisive, and inflammatory remarks.
Donald J. Trump, Trump Campaign Press Release - FACT: Joe Biden Was the Architect of Mass Incarceration Online by Gerhard Peters and John T. Woolley, The American Presidency Project https://www.presidency.ucsb.edu/node/346959