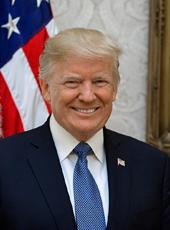 Trump Campaign Press Release - FACT CHECK: The Socialist Green New Deal Is A Radical $93 Trillion Disaster
Joe Biden followed Kamala Harris in embracing AOC's unhinged plan to exterminate cows, ban airplanes, and kill millions of jobs.
Democrats continue their lurch to the left with the radical Green New Deal, a job-killing, anti-energy plan that would eliminate consumer choice, decimate the manufacturing and farming industries, and permanently crush the American economy.
From strictly limiting emissions from cars and airplanes, to discouraging Americans from eating meat, the Green New Deal would be an unmitigated disaster for virtually every American industry.
According to a now-deleted "fact" sheet released by socialist Alexandria Ocasio-Cortez, the creator of the Green New Deal, the plan calls for eliminating "farting cows and airplanes" and providing "economic security" for anyone who is "unwilling to work."

Joe Biden and Kamala Harris are totally in sync with the extreme spirit of the Green New Deal, having expressed support for limiting red meat consumption and banning plastic straws and other products.

Green New Deal Democrats have their eyes set on Americans' straws, cheeseburgers, and light bulbs to "change our energy consumption."

A Green New Deal would cost up to $93 trillion over ten years, according to one estimate. The infrastructure alone needed to meet a Green New Deal threshold would cost the United States an estimated $5.7 trillion.

Electricity bills would skyrocket, with the average American household's utility bill increasing by up to $3,900, and the average household cost surpassing $35,000 per year.
Yet Joe Biden has bowed to the radical left controlling his party and embraced the Green New Deal.
"Joe Biden is embracing the framework of the Green New Deal," according to The Washington Post. Biden's plan "adopts the rhetoric" and "many of the actual policy proposals" put forward in the original Green New Deal.

Biden "believes the Green New Deal is a crucial framework for meeting the climate challenges we face," according to his website.
In September, Biden admitted he is "not opposed to the Green New Deal."

"There is no middle ground about my [climate] plan," Biden bragged during a Democrat debate.
Kamala Harris is a cosponsor of the Green New Deal legislation in the Senate. In fact, Harris was the first Democrat presidential candidate to endorse the Green New Deal on the debate stage.
Harris said, "I support a Green New Deal" and bragged about her own energy plan being the "most aggressive and progressive."

Harris said she would eliminate the Senate filibuster to pass a Green New Deal.
A Biden-Harris Administration would relegate American farming and manufacturing to near-extinction, ship more jobs overseas, and take more of Americans' hard-earned money.
Donald J. Trump, Trump Campaign Press Release - FACT CHECK: The Socialist Green New Deal Is A Radical $93 Trillion Disaster Online by Gerhard Peters and John T. Woolley, The American Presidency Project https://www.presidency.ucsb.edu/node/344031