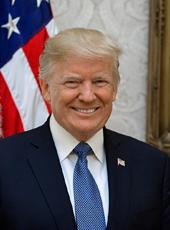 Trump Campaign Press Release - FACT CHECK: Joe Biden Undermined the Peaceful Transition of Power in 2017
Biden was at the center of the FBI's plot to kneecap President-Elect Trump.
Vice President Joe Biden was part of the scheme to weaponize the FBI and the Department of Justice against President-Elect Donald Trump and his team.
FACT: The Obama-Biden Administration abused their power to unfairly target General Michael Flynn during the transition.
In a January 5, 2017, Oval Office meeting, senior Obama-Biden Administration officials including Joe Biden himself discussed the targeting of General Michael Flynn and the withholding of information from the incoming Trump Administration.

Requests to "unmask" General Flynn were made by many Obama-Biden Administration officials, including in Joe Biden's name, around the time that information about Michael Flynn was illegally leaked to The Washington Post.

In recently disclosed texts, FBI agents stated their belief that that criminal leak, which was used to fuel the Russia collusion hoax, was executed by senior White House staff.

When confronted on this, Joe Biden first claimed he knew nothing, then he changed his story.
FACT: The Obama-Administration used Russian disinformation from the Steele Dossier to illegally spy on the Trump campaign.
The FISA warrants improperly secured by the FBI to spy on the Trump campaign and jump-start the investigation were based "entirely" on the discredited and debunked Clinton-funded Steele Dossier.

Even after the FBI knew the Clinton-funded Steele Dossier was discredited garbage and likely included Russian disinformation, FBI officials hid that information from the FISA court, allowing their unjustified spying to continue.

The FBI deceptively used strategic intelligence briefings for the Trump campaign as an opportunity to spy on campaign officials.
Donald J. Trump, Trump Campaign Press Release - FACT CHECK: Joe Biden Undermined the Peaceful Transition of Power in 2017 Online by Gerhard Peters and John T. Woolley, The American Presidency Project https://www.presidency.ucsb.edu/node/344017