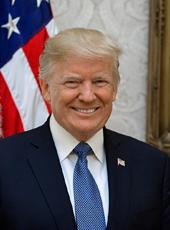 Trump Campaign Press Release - FACT CHECK: Joe Biden Spreads Debunked Lies About Social Security
Joe Biden is lying, and multiple fact checkers have debunked this egregious false claim.
No, President Trump does not want to defund Social Security—a false claim peddled by Joe Biden and debunked by multiple fact checkers:
FactCheck.org: Biden's False Attacks on Trump's Social Security 'Plan'

Washington Post: 4 Pinocchios: Biden campaign attacks a Trump Social Security 'plan' that does not exist

PolitiFact: Mostly False: Fact-checking Joe Biden's claim that Donald Trump's payroll tax 'plan' sinks Social Security
Not only is Biden's claim completely ludicrous, but PolitiFact has noted that President Trump has kept his promise to make no cuts to Social Security.
Meanwhile, Joe Biden actually praised President Obama for taking similar action and cutting the payroll tax in 2010:
In 2010, Biden touted President Obama's payroll tax cut which he said would help millions of families keep their jobs and their unemployment benefits.

In 2020, Stephen Goss, the actuary of the Social Security Administration argued that if the General Fund of the U.S. Treasury reimbursed the Social Security Trust Fund, the payroll tax cut would only have a "negligible" effect on Social Security.
President Trump has repeatedly promised to protect Social Security. He has made it clear he will always fight to protect Americans' hard-earned Social Security benefits.
Donald J. Trump, Trump Campaign Press Release - FACT CHECK: Joe Biden Spreads Debunked Lies About Social Security Online by Gerhard Peters and John T. Woolley, The American Presidency Project https://www.presidency.ucsb.edu/node/346964