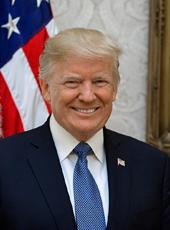 Trump Campaign Press Release - FACT CHECK: Joe Biden is Lying About A Chinese Bank Account
[APP Note:

  As with

all

"Campaign Documents" archived by the APP, the content of this document was prepared by the presidential campaign. This is

not

the analysis or work product of the American Presidency Project.  We do not vouch for the accuracy of ANY campaign document published by any presidential campaign. They are provided as part of the historical record.

]
This is a pathetic attempt to deflect from the very real foreign money scandals engulfing Biden.
Joe Biden making a pathetic attempt to distract from his own foreign corruption by inventing a fake issue for President Trump. In reality, Biden's accusation is absolutely baseless. Here are the facts:
President Trump does not have a personal Chinese bank account.

Long before Donald Trump ran for president, Trump International Hotels Management L.L.C. opened an account with a Chinese bank that has offices in the United States in order to pay local taxes in China and to explore potential hotel deals in Asia.

No deals, transactions or other business activities ever materialized, and since 2015, the business office has remained inactive.
The Trump Organization maintains bank accounts in other countries where it does business, as international businesses typically do.
The Trump Organization's account proves one thing: an international hotel business was an international hotel business. Meanwhile, Joe Biden still owes the American people answers about his foreign corruption and dangerous ties to China.
[APP Note:  As with all "Campaign Documents" archived by the APP, the content of this document was prepared by the presidential campaign. This is not the analysis or work product of the American Presidency Project.  We do not vouch for the accuracy of ANY campaign document published by any presidential campaign. They are provided as part of the historical record.]
Donald J. Trump, Trump Campaign Press Release - FACT CHECK: Joe Biden is Lying About A Chinese Bank Account Online by Gerhard Peters and John T. Woolley, The American Presidency Project https://www.presidency.ucsb.edu/node/346965