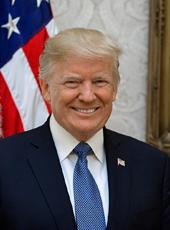 Trump Campaign Press Release - EXPOSED: Multiple Biden Campaign Staff Support Defunding the Police
Your family won't be safe in Joe Biden's America.
Joe Biden's campaign was caught last week hiring a staffer who mocked cops as worse than "pigs" and called for defunding the police. Since then, it's come to light that at least two more Biden staffers expressed support for defunding the police, including retweeting support for "abolish[ing] the police."
The media has bent over backwards trying to explain away Biden's enthusiastic support for cutting police funding, but Biden clearly stated that he would "Yes! Absolutely!" redirect funding away from police to things like housing. This is cutting, or defunding, the police by any definition. Biden may use synonyms and euphemisms to cloak his extremism, but it's obvious that he's surrounded and supported by left-wing radicals who will use him to carry out a destructive agenda that will make Americans less safe.
"Whether you call it defunding or redirecting it means the same thing; defrauding our members of their livelihood and casting them as Public Enemy #1 is reprehensible and irresponsible," said Jerry Flynn, President of the United Federation of Police Officers.
"Biden has not even tried to reprimand staffers for making these demeaning statements against America's men and women in Blue," said Bert Eyler, Vice President of the Police Officers' Defense Coalition.
"How can Joe Biden look in the faces of grieving law enforcement families whose loved ones died in the line of duty? Never in history has a major party campaign so angrily fanned the flames of hatred against our nation's heroes," said Trump 2020 Senior Advisor for Law Enforcement and Labor Unions Bob Paduchik.
After endorsing Biden in 2008 and 2012, the National Association of Police Organizations has thrown their support behind President Trump. Millions of Americans who work in or stand with law enforcement are wising up to the fact that Joe Biden is not on their side.
Donald J. Trump, Trump Campaign Press Release - EXPOSED: Multiple Biden Campaign Staff Support Defunding the Police Online by Gerhard Peters and John T. Woolley, The American Presidency Project https://www.presidency.ucsb.edu/node/345778