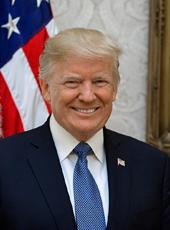 Trump Campaign Press Release - Essex, Pennsylvania Vice President Trip Roundup
Top Tweets
Top Article Quotes
In a ABC 16 article, Peggy Lee wrote, "For the people who got the chance to listen to the vice president, they were extremely pleased with what they heard. "Oh my god, it was awesome, he did a great job. He talked about jobs, making jobs for the economy," said Alicia Gomba from Hazleton. While the vice president was here in Exeter to talk about jobs, it was him touching upon his faith and religion that resonated with some at the rally." Lee continued, ""The one thing I loved, he talked about faith and god," said Gomba. "He brought back about Christianity, about bring it back," said Zachary Houston from Exeter." I feel our country needs God. I think we need going with what he says.""
In a ABC 27 article, Caroline Foreback wrote, "The rally was called "Workers for Trump" and Joseph Jovanitch says the campaign came to the right place. "It's a family-oriented area. There are a lot of jobs around and we have a great work ethic here in northeast Pennsylvania," Jovanitch said. In his speech, the vice president spoke of the Trump administration's plans to support small businesses, working families and to cut taxes. He also touched on supporting manufacturing jobs in the state. That message was especially important to Veronica Young of Hazleton. "I myself am a blue-collar worker, my husband is a blue-collar worker in manufacturing and it's very important to me to keep those jobs going strong," Young said. Young was one of many locals who came out to show support." Foreback continued, "However, Jovanitch believes local workers will vote for Trump. "We have a lot of unions and things around here that I think are going to support President Trump very well," Jovanitch said."
In a Philadelphia Inquirer article, Andrew Seidman and Jonathan Tamari wrote, "Hundreds of Trump supporters lined up across the two-lane highway from the event, many of them arriving hours before Pence spoke. Valerie Anne Ferlauto, 66, drove about an hour from Pike County to get a glimpse of the vice president. "He has respect not just for college-educated people, but people who keep America growing," like plumbers and other blue collar workers,Ferlauto said of Trump."
Front Pages
Scranton, PA

Wilkes-Barre, PA

Hazleton, PA

Donald J. Trump, Trump Campaign Press Release - Essex, Pennsylvania Vice President Trip Roundup Online by Gerhard Peters and John T. Woolley, The American Presidency Project https://www.presidency.ucsb.edu/node/345534