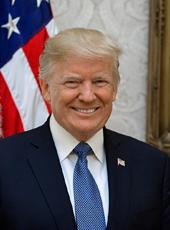 Trump Campaign Press Release - Elizabeth Warren, Another Far-Left Phony for Joe Biden
She slammed Biden as a failed "Washington insider." Now she supports him anyway.
Fresh off of her appearance at the Democrats' Native American Caucus, Pocahontas is taking the stage tonight to endorse the man she described as a "Washington insider" backed by "Washington insiders" who "will not meet this moment." Now, Elizabeth Warren sees Joe Biden for what he truly is: an empty vessel for her far-left agenda.
Biden has embraced nearly every extreme policy Warren campaigned on, no matter how far-left. The only person further left than Warren is Biden's new handler – Kamala Harris.
Warren knows Joe Biden is a trojan horse for her far-left agenda. That's why she's completely abandoned her "believe survivors" mantra and supports Biden, despite Tara Reade's sexual assault allegations against him.
Warren supported the woman who made allegations against former New York City Mayor Mike Bloomberg in February, asking, "why shouldn't I believe her?" She proudly and gleefully participated in the evidence-free, politically motivated smearing of Brett Kavanaugh and was adamant that women who make allegations must be believed. Warren even supports the Title IX standards that Biden set for students on college campuses. The same standards would find Biden guilty.
Warren is just like Kamala Harris – a total phony.
Donald J. Trump, Trump Campaign Press Release - Elizabeth Warren, Another Far-Left Phony for Joe Biden Online by Gerhard Peters and John T. Woolley, The American Presidency Project https://www.presidency.ucsb.edu/node/345859