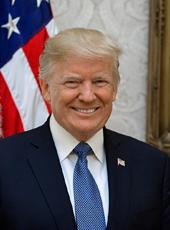 Trump Campaign Press Release - Donald Trump Speaks at Manchester Rally
Following the lead of several candidates in the 2016 presidential race, Donald Trump traveled to New Hampshire the day after announcing his candidacy.
Trump spoke for more than an hour at the rally on Manchester Community College. He said politicians are all talk and no action.
"The American Dream is dead, but we will bring it back bigger and stronger and more powerfully than ever before," Trump said.
In his first New Hampshire event since announcing his campaign for the Republican nomination for president on Tuesday, Trump dismissed critics who thought he wouldn't run.
"'Why would he run? He's got this great lifestyle, he's got this wonderful business, wonderful family, why would he do that?' Because I want to make our country wonderful," Trump said.
He is taking a hard line on illegal immigration, so hard that protesters showed up at this event, some holding signs that said "Mexicans are people, not criminals."
"Mexicans, I love Mexicans, they're great. I have so many friends, Mexicans," Trump said. "But the people that are coming into our country are, in many cases brutal."
While other White House hopefuls might try to avoid such controversy, Rep. Steve Stepanek, R-Milford, said Trump is an outside-the-box candidate who doesn't care what the national media thinks.
"It's what the average person on Main Street thinks," Stepanek said. "And they're warming up to him."
As Trump navigated a crush of admirers and reporters after his speech, News 9 asked the multi-billionaire how much of his own money he would be willing to spend to win.
"Many, many millions of dollars," Trump said.
Donald J. Trump, Trump Campaign Press Release - Donald Trump Speaks at Manchester Rally Online by Gerhard Peters and John T. Woolley, The American Presidency Project https://www.presidency.ucsb.edu/node/314794