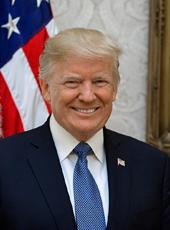 Trump Campaign Press Release - Donald J. Trump Unveils Latest TV Ad Aimed at Senator Ted Cruz
(New York, NY) January 22nd, 2016 — Today Donald J. Trump unveiled his latest campaign ad aimed at Senator Ted Cruz and focused on illegal immigration, which Mr. Trump has brought to the forefront of this election and made a cornerstone of his campaign. Mr. Trump began his campaign focused on this issue, which has resonated with the American people, and he has maintained his strong stance, releasing detailed policies to address this issue posing a threat to America's national security and economic growth.
Mr. Trump stated, "Ted Cruz is a total hypocrite and, until recently, a Canadian citizen who may not even have a legal right to run for President. He didn't disclose loans, pretending he's Robin Hood, when he's just another all talk, no action politician. Had I not brought up the subject of illegal immigration, an issue which Ted Cruz is very weak on, nobody would even be talking about it. I will build a great wall, and Mexico will pay for it."
The footage captures Senator Cruz in a confused state, unable to answer simple policy questions, as he contemplates his position, advice from his pollsters, donors and the special interests who control him. The only special interest Mr. Trump is beholden to is the American people, and he is the only candidate that will stop illegal immigration and Make America Great Again.
The ad will run on TV in Iowa, New Hampshire and South Carolina. Mr. Trump continues to spend $2 million dollars per week on advertising. Mr. Trump continues to dominate all local and national polls, including in Iowa, where we are less than two weeks away from the Caucuses and the most recent poll from CNN shows Mr. Trump with an 11 point lead.
Mr. Trump was in Iowa earlier this week where he received the coveted endorsement of influential conservative Sarah Palin, who previously endorsed Ted Cruz during his Senatorial bid, and attributed his success to her support stating, "She picks winners." Mr. Trump will return to Iowa over the weekend and several days next week ahead of the Iowa Caucus on February 1st.
You can view the ad here: http://www.donaldjtrump.com/media/clear-difference-tv-spot
Donald J. Trump, Trump Campaign Press Release - Donald J. Trump Unveils Latest TV Ad Aimed at Senator Ted Cruz Online by Gerhard Peters and John T. Woolley, The American Presidency Project https://www.presidency.ucsb.edu/node/314229