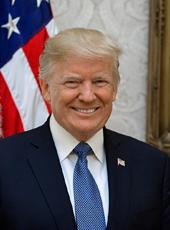 Trump Campaign Press Release - Donald J. Trump Receives Endorsement From Dr. Ben Carson and Announces Delegate Selection Team
(New York, NY) March 11th, 2016 — Today Donald J. Trump received the coveted endorsement of Dr. Ben Carson during a press conference in Palm Beach, Florida. Dr. Carson ended his Presidential bid earlier this month and is now throwing his full and unwavering support behind the GOP frontrunner.
Mr. Trump said, "Ben is one of the truly great people I know. It is my honor to receive his endorsement and enthusiasm behind this incredible movement we are all building together. With Ben's help, we will continue to grow the Republican party by bringing new people into the process to ensure we defeat Hillary Clinton in November."
Dr. Carson added, "I am with the people and the people are with Donald Trump. This is about Making America Great Again."
Mr. Trump and Dr. Carson answered questions and discussed key issues such as healthcare and education in Florida before Mr. Trump departed for campaign stops in Missouri, Illinois and Ohio, before returning to Florida on Sunday ahead of Tuesday's winner-take-all-primary.
The Donald J. Trump Campaign is also proud to announce that its new Delegate Selection Team will include three former Carson advisors. The new team members handling delegate selection and management for Mr. Trump's campaign will be headed by Senior Advisor Ed Brookover. Brian Jack will serve as Delegate Management Director, and Jesse R. Binnall as Parliamentarian. Barry Bennett, who is currently serving as a Senior Advisor to the campaign, will also be a part of the delegate selection and management team. Brookover will additionally serve as the campaign liaison to the Republican National Committee and Members of Congress.
Ed Brookover most recently served as campaign manager to Dr. Ben Carson. Prior to that, Brookover previously worked as political director for the Republican National Committee, the National Republican Senatorial Committee, and the National Republican Congressional Committee and was a Partner at Greener and Hook, a strategic counsel and fully integrated communications firm.
Brian Jack most recently served as Director of Ballot Access and Delegate Selection for Ben Carson's presidential campaign. Prior to that Jack was a senior political analyst at AIPAC.
Jesse R. Binnall is an attorney and professional parliamentarian. Mr. Binnall's previous clients have included the McCain for President Campaign, the Ron Paul for President Campaign, and the Rand Paul for President campaign.
Mr. Trump continues to be the clear frontrunner in the polls and the delegate count for the Republican nomination. Mr. Trump will hold events in Illinois, Ohio, and Missouri today and tomorrow before returning to Florida ahead of Tuesday's winner-take-all-primary.
Donald J. Trump, Trump Campaign Press Release - Donald J. Trump Receives Endorsement From Dr. Ben Carson and Announces Delegate Selection Team Online by Gerhard Peters and John T. Woolley, The American Presidency Project https://www.presidency.ucsb.edu/node/314208