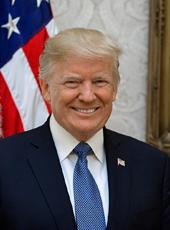 Trump Campaign Press Release - Donald J. Trump for President Announces Texas Women for Trump Coalition
Donald J. Trump for President Announces Texas Women for Trump Coalition

Over 100 Texas Women Lead Statewide Group
(New York, NY) December 10th, 2015 - The Donald J. Trump for President campaign is proud to announce the Leadership Committee of the Texas Women for Trump Coalition. This group of over 100 accomplished leaders - Republican women, Tea Party leaders, former city officials, business leaders, entrepreneurs, community leaders, and philanthropists support Donald Trump and are committed to working to help him carry Texas.
Mr. Trump said, "It is a great honor to receive the endorsement of so many strong, accomplished women in the great state of Texas. Their leadership will help us win this important state on March 1st, 2016. With their support and the support of so many other women across the country, we are going to Make America Great Again."
The Texas Women for Trump Coalition is led by many of the best, longtime Republican organizers all across Texas, as well as many newcomers who have been inspired by Mr. Trump's message of securing our border, taking care of our Veterans and true tax reform.
"I always knew Donald Trump would be the answer to the desperate situation our country is enduring. And now with almost $20 trillion in debt, it is critical that we take Mr. Trump all the way to the White House and fix this mess," said Caro Delgado of Houston, a Mexican-born businesswoman and proud American citizen who recently earned her U.S. citizenship.
"Donald J. Trump is the only candidate that will salvage this country and make things great again because he can't be bought. He is the only choice!" said Gina O'Briant of Dallas, Statewide Co-Chair of Texas Women for Trump and Congressional District 3 Co-Chair.
"I am proud to support Donald Trump for President of the United States. Washington is broken and it's going to take a leader who knows how to rebuild this country to make it great again. And Mr. Trump is that leader," said Pamela Martin Duarte of Dallas, a 5th generation Texan and co-star of NBC Universal's hit TV show "Big Rich Texas."
"I have worked in Republican politics since my days of helping Ronald Reagan, and I have not seen such excitement for a Republican for President since then. I am thrilled to be on Mr. Trump's campaign leadership team and will do all I can to help him win Texas!" said Mary Sue McCarty of Mesquite, a longtime Republican activist and organizer.
Mr. Trump has visited Texas numerous times throughout his campaign including hosting 20,000 at his Dallas rally in September and most recently in Beaumont where thousands turned out to hear Mr. Trump speak about his vision to Make America Great Again.
Texas Women For Trump - Leadership Committee
Kayla Hensley, Houston
Mary Sue McCarty, Mesquite
Gina O'Briant, Dallas
Toni Clawson Randall, Kemah
Caroline Delgado, Houston
Pamela Martin Duarte, Dallas
Lydia Randazzo, Flower Mound
Shelly Vitanza, Beaumont
Stacey Newsom, Rockwall
Tammy Harris Nakamura, Colleyville
Catherine West, Houston
Rene Abshire, Conroe
Shelly Payne, Humble
Katrina Pierson, Garland
Linda Garrido, Frisco
Dianne Fritz, Granbury
Dena Miller, Dallas
Jeana McCormick Blackford, Houston
Kelly Dearman, Cleburne
Nancy Chritton Rogers, Dallas
Phyllis Comu, Dallas
Amber Buchanan, LaBelle
Cathy Vieth, Frisco
Debra Wells, Temple
Jan Dedrie Pfeffer Strimple, Dallas
Shelly Miller, Granbury
Heidi Spooner, Allen
Sylvia Sommer, Hallettsville
Jaton Liner, San Leon
Stacey Hockstad Messing Sauer, Flower Mound
Anita Hutcherson Jones, League City
Rhonda Sargent Chambers, Dallas
Deborah Nettles-Salazar, League City
Tricia Vickers, League City
Julie Pitrucha Overhultz, Baytown
Robin Collins, Kemah
Cherie Britton, Liverpool
Arlene Smart, Liberty
Roselyn Peirce, Clear Lake Shores
Sandy Lile Garber, Santa Fe
Peggy Arledge, McKinney
Holly Takach, Baytown
Claire Durkee Worthington, Kemah
Alisha Smith, League City
Tanah Marie Broussard, Lake Jackson
Jennifer Miller, Dallas
Morgan Takach, Baytown
Amber King, Frisco
Maggie Cooke Kipp, Dallas
Lisa Teets Aurich, League City
Gina Ginsburg, Dallas
Daphne Hallman, Frisco
Nancy Laskoskie, Dickinson
Winnie Freeland Anderson, Dallas
April Strunk, Dallas
Mindi Paine, Grapevine
Alison Volk, Dallas
Tania Vojvodic, Waxahachie
Brooky Bush Sanders Tubb, Dallas
Brenda White, Keller
Pam Romero, Spring
Ginger Grutzius, San Leon
Robin Basham-Engbroch, Santa Fe
Clara L. Ferguson, Mattox, Houston
Melissa Painter-Senter, Texas City
Lavillas Clawson, Bacliff
Susan Kaplan Williams, Houston
Tiffany Saylor, Burnet
Stephanie Collier, Bacliff
Gabby Alessi, League City
Darlene Graham Campbell O'Brien, Dallas
Lacey Gammons, Dallas
D'Andra Simmons, Dallas
Jennifer Paris, Frisco
Daretha Paul, Dallas
Kathy Friston Collier, Baycliff
Polly Boggus Wright, Austin
Amy Jackson, Houston
Victoria Romero-Broderick, Houston
Tracey Templet Honish, LaMarque
Terri Provencal, Dallas
Tanya Houston, Lake Jackson
Linda Steiber Brown, Katy
Mary Jo Hansen-Lindsay, Santa Fe
Abril Overgarrad, El Paso
Carol Price, League City
Tiffany Nicole Randazzo, Frisco
Sandra Pizanie-Dunn, League City
Mary Jo Hansen, Lindsay, Santa Fe
Jamie Kell Bond, Dallas
Debbie Freeland Hranicky, Coppell
Emily Tang, Addison
Cheryl Mason, Santa Fe
Claudetta Newsom, Mt. Vernon
Kimberley Newsom, Mt. Vernon
Angie Strawn, Rowlett
Regan Hicks, Mt. Vernon
Tiffany Gilbert Jackson, Dallas
Karen VanLandingham, Mesquite
Donald J. Trump, Trump Campaign Press Release - Donald J. Trump for President Announces Texas Women for Trump Coalition Online by Gerhard Peters and John T. Woolley, The American Presidency Project https://www.presidency.ucsb.edu/node/314191