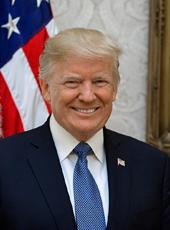 Trump Campaign Press Release - Donald J. Trump Demands Retraction of Misleading Ads Produced by Marco Rubio's Super PAC
Trump University Civil Case Plaintiffs Featured in Ads Misrepresenting the Facts
(New York, NY) February 29th, 2016 — Today, Donald J. Trump released the surveys completed by two of the three (the third survey is being obtained and is of similar nature) individuals featured in recent ads released by American Future Fund regarding Trump University. The previously unreleased documents show overwhelming support for the school from the individuals featured in the ads.
Donald J. Trump is requesting the immediate retraction of the ads created by American Future Fund, which clearly was unlawfully coordinated with lightweight Senator Marco Rubio on these misleading commercials. The ads feature three individuals who are part of a lawsuit against Trump University, an educational program that has a 98% approval rating from all attendees. These individuals provided written praise of their experience in school surveys (View Kevin Scott & Bob Guillo).
Mr. Trump stated, "Trump University has a 98% approval rating and an "A" rating from the Better Business Bureau. New York Attorney General, Eric Schneiderman continues to waste taxpayer money trying to smear me, but the fact is that the overwhelming majority of students had a great experience. It's a minor civil case I have not settled out of principle. Lightweight Marco Rubio is grasping at straws and produced terrible ads featuring three people who all provided written statements praising the program. I demand an immediate retraction of this false and libelous ads. It just shows how low a failing campaign will go to help their failing candidate."
New York Attorney General Eric Schneiderman is a typical politician and just a few weeks before going after Mr. Trump, he was seeking financial support from Mr. Trump's daughter and others close to the GOP frontrunner. When he did not receive contributions he went after Mr. Trump with this frivolous lawsuit based on less than 2% of Trump University attendees. The law firm suing Mr. Trump made a major contribution to Eric Schneiderman before Schneiderman entered the lawsuit. Mr. Trump has won most of the case, which Schneiderman is now appealing.
For more information regarding Trump University and the status of the politically motivated civil case, visit http://www.98percentapproval.com/

Donald J. Trump, Trump Campaign Press Release - Donald J. Trump Demands Retraction of Misleading Ads Produced by Marco Rubio's Super PAC Online by Gerhard Peters and John T. Woolley, The American Presidency Project https://www.presidency.ucsb.edu/node/314316