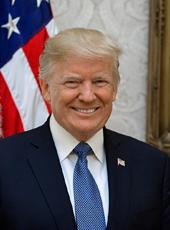 Trump Campaign Press Release - Do Joe Biden and Kamala Harris Accept Big Money Help From Mini Mike Bloomberg?
The billionaire Democrats deemed racist and sexist is now expected to clean up Biden's mess in Florida.
"You shouldn't accept any money from a super PAC because people can't possibly trust you," Biden said in 2018. In 2019, Biden tweeted, "To speak to the middle class, we need to reject the super PAC system." Then he flip-flopped and embraced dark money.
Today, with Biden and Kamala Harris facing serious problems in Florida, the Democrat ticket is set to rely on billionaire Mini Mike Bloomberg salvaging their campaign with a $100 million effort in the Sunshine State. Accepting Mini Mike's money means Biden and Harris will be indebted to an elitist, globalist billionaire who said Biden lacked "management experience" and wouldn't be an effective president.
And remember, it was just a few short months ago that Democrats savaged Bloomberg as racist and sexist. Harris criticized Bloomberg's money, saying, "we got to get money out of politics." Biden said Bloomberg's stop and frisk policy was "abhorrent," warned Bloomberg that he couldn't "buy an election," and released an ad criticizing him for the amount of cash he was dumping into his own failed presidential bid.
"Horror stories abound in the public record about the culture at Bloomberg LP under Mayor Bloomberg's leadership, as do deeply concerning accounts of his own statements toward women employees there," said Biden's deputy campaign manager Kate Bedingfield in February. "It is well past time for Mayor Bloomberg to dispense with tricks and come clean."
Now Biden wants Bloomberg to come clean up his mess in Florida. Once again, Democrats are demonstrating that their supposedly deeply held beliefs do not outweigh Mini Mike's deep pockets.
Donald J. Trump, Trump Campaign Press Release - Do Joe Biden and Kamala Harris Accept Big Money Help From Mini Mike Bloomberg? Online by Gerhard Peters and John T. Woolley, The American Presidency Project https://www.presidency.ucsb.edu/node/345483