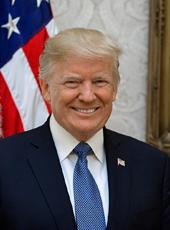 Trump Campaign Press Release - A Couple Stopped To Help Donald Trump When His Limo Broke Down—How He Repaid Them
[See APP Note.] In 1995 Donald Trump was traveling along a New Jersey highway when the limo in which he was traveling experienced a flat tire. Spotting the disabled car along the side of the road, a passing motorist stopped to offer his assistance. After helping, Trump asked how he could repay the good samaritan. The man asked that Trump send his wife a bouquet of flowers. Trump agreed.
True to his word, the bouquet arrived several weeks later along with a note saying, "we've paid off your mortgage."
The story, which has been recounted numerous times including in Forbes Magazine, is just one of many that demonstrate the generosity of Donald Trump according to Jerry Falwell Jr., son of the late pastor Jerry Falwell and President of Liberty University.
"I got to know Donald Trump after he spoke [at Liberty University] in 2012," Falwell told Sean on Hannity. "I learned so much about him that the public never hears." Falwell went on to list Trump's numerous charitable givings.
"Right after he visited here last time I called him about a large Christian ministry in another state that needed some help," Falwell explained. "I learned within a day or two he had donated 100,000 dollars of his own money."
Falwell also recounted the story of an inner inner city basketball tournament Trump rescued from financial disaster.
"He learned about Clyde Frazier Jr. who ran the Harlem Hoops tournament in the inner city and was killed in the 9/11 attacks," Falwell said. "He searched down the family and donated the money to keep that tournament going."
APP NOTE: Users have objected to publication of this 2016 Trump Campaign Press Release on the grounds that the story it recounts it is known to be false.  The APP preserves documents of all sorts that are of historical interest.  We do not certify their truth or the factual accuracy of their content.  We do try to reproduce original campaign documents like this as accurately as possible. 
Donald J. Trump, Trump Campaign Press Release - A Couple Stopped To Help Donald Trump When His Limo Broke Down—How He Repaid Them Online by Gerhard Peters and John T. Woolley, The American Presidency Project https://www.presidency.ucsb.edu/node/314651