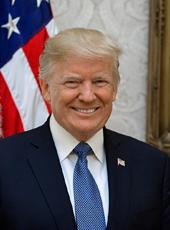 Trump Campaign Press Release - Correct The Record: Joe Biden In Michigan?
Biden continued to lie, mislead, exaggerate, and make things up instead of being honest with voters in the Great Lakes State
IN FLINT
BIDEN: "… through eight years, without one single trace of scandal. Not one single trace of scandal."
FACT: Barack Obama and Joe Biden presided over numerous scandals across their eight years in office.
Hillary Clinton set up a private email server that exposed classified and confidential U.S. government information to foreign adversaries.
Through Operation Fast and Furious, the Obama-Biden Justice Department ran a secret program that allowed thousands of firearms to be sent over the Mexican border into the hands of drug cartels, culminating in the fatal shooting of a Border Patrol agent.
Under the Obama-Biden Administration, the IRS aggressively targeted conservative organizations.
Four Americans died during the 2012 Benghazi terrorist attack in Libya.
President Obama presided over the biggest data breach in the history of the federal government, exposing the personal information of millions of federal employees that left them vulnerable to identity theft, blackmail, and espionage.
American veterans died waiting for appointments at the Obama-Biden VA, part of a larger effort to conceal between 1,400-1,600 veterans that were forced to wait months to receive care.
BIDEN: "Imagine where we'd be if we had a president who wore a mask instead of mocking it."
FACT: President Trump has strongly advocated that Americans wear masks, and he has worn one himself many times.
BIDEN: "[President Trump] paid $750 in taxes."
FACT: This is false; President Trump has personally paid millions of dollars in taxes in 2016 and 2017.
BIDEN: "If you notice, he's the only president I know of that have a secret bank account in China."
FACT: The bank account is neither secret nor President Trump's.
Long before Donald Trump ran for president, Trump International Hotels Management opened an account in order to pay local taxes in China and to explore potential hotel deals in Asia.
No deals, transactions, or other business activities ever materialized, and since 2015, the business office has remained inactive.
The Trump Organization maintains bank accounts in other countries where it does business, as international businesses typically do.
The Trump Organization's account proves one thing: an international hotel business was an international hotel business.
Meanwhile, Joe Biden still owes the American people answers about his foreign corruption and dangerous ties to China.
BIDEN: "Under my plan, if you make less than $400,000 a year, you're not going to a penny in additional taxes."
FACT: Biden's $4 trillion tax hike will raise taxes on 82 percent of Americans, including those making under $400,000.
BIDEN: "The actuary at the Social Security Administration says if he gets the plan passed, it will bankrupt Social Security by 2023."
FACT: This attack from Biden is false and has previously been debunked by fact checkers. The President's payroll tax deferral will not harm Social Security.
The Washington Post's Fact Checker gave Biden's attack "Four Pinocchios," saying Biden and other "Democrats ginned up a letter from [Social Security's] chief actuary to describe a plan that does not currently exist."
FactCheck.org and USA Todayhave debunked this and similar claims from Biden's campaign and his allies.
President Trump wants to make the payroll tax deferral permanent next year, making this deferral a cut "without in any way, shape, or form hurting Social Security."
The President has said he would use the Treasury Department's general fund to reimburse Social Security's trust fund, ensuring zero impact on our nation's seniors.
Biden's attack is not only false, it is hypocritical.
In 2011, Biden wrote an op-ed touting a bill Obama signed to cut the payroll tax, specifically saying it was "misinformation" to suggest a payroll tax cut hurt Social Security's solvency.
President Trump has promised to always protect Social Security, unlike Biden who bragged in the 1990s about his efforts to "freeze" benefits.
BIDEN: "We'll keep your private insurance. You can choose a Medicare like public option if you don't."
FACT:Biden's public option will end up destroying the private health insurance that 180 million Americans rely on, crowding out these plans with a subsidized government-run plan.
BIDEN: "[President Trump] called [servicemembers] losers and suckers."
FACT:At least 14 officials who were on the 2018 trip to France with President Trump have gone on the record to refute the anonymous sources and allegations in The Atlantic article:
BIDEN: "Putin put bounties on the heads of American soldiers serving in Iraq, and Trump was too scared to challenge him. Talked to him six times and has never mentioned it."
FACT: This is false. Top military and intelligence officials have strongly emphasized that the reporting of bounties is completely unproven, and the Trump Administration has taken strong action against Russia.
BIDEN: "We're going to act to get COVID under control, on day one of my presidency I'll put in action a plan … I've been talk about for months, a plan that I laid out, a national mandate, mask wearing."
FACT: Biden is again botching the facts on mask mandates; just yesterday, Biden admitted the President does not have the authority to implement a national mask mandate.
On October 30, Biden said that he does not think he has the authority to mandate masks at the federal level.
On September 2, Biden admitted the President did not have the Constitutional power to implement a national mask mandate.
IN DETROIT
BIDEN: "Trump and the Republicans have jammed through a Supreme Court nomination and you know why, one reason, to destroy the Affordable Care Act."
FACT: This is false; Judge Barrett has not expressed a view about the constitutionality of Obamacare or about the current case pending before the Supreme Court.
Donald J. Trump, Trump Campaign Press Release - Correct The Record: Joe Biden In Michigan? Online by Gerhard Peters and John T. Woolley, The American Presidency Project https://www.presidency.ucsb.edu/node/346933