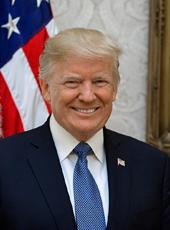 Trump Campaign Press Release - Correct The Record: Fact Checking Biden's NBC Town Hall And Events In Florida?
Instead of telling Sunshine State voters the truth yesterday, Biden spread falsehoods and outright lies
BIDEN: "The President's proposal to eliminate the tax you pay when you get your paycheck for Social Security without any means by which to replace it. The actuary at Social Security said Social Security will be bankrupt by 2023."
FACT: President Trump's payroll tax deferral does not defund social security, and this attack by Biden and his allies has been debunked.
BIDEN: "Some economists are calling this, what they call a K-shaped recovery. It means those at the top they keep going up, their income. But everyone from the middle and lower income, it keeps going down. It keeps getting worse."
FACT: America is seeing an unprecedented V-shaped recovery that is benefitting all Americans.
BIDEN: "We let, 18,000 people were, got clemency."
FACT: Biden is grossly inflating the number of pardons and commutations that were granted during the Obama-Biden Administration.
BIDEN: "[President Trump] said 'there are very fine people on both sides.'"
FACT: Biden's vicious claim is completely false and has previously been debunked.
NBC NEWS' LESTER HOLT: "Well can I follow up with that a little bit? I heard you've mentioned this idea of a national mandate, you've mentioned that before, for a mask, but what power does a President have to make that happen?" BIDEN: "He doesn't."
FACT: Biden has flip-flopped on a national mask mandate, now admitting that he could not impose a national mask mandate after screaming for weeks that President Trump should impose one.
BIDEN: "If we can spend money giving tax breaks for a racehorse, we can give tax breaks for the kinds of things we are out there doing, three martini lunch. God almighty, why can't we in fact give a tax break for people to have free access to health care if you're in the middle of a COVID crisis?"
FACT: Biden himself repeatedly supported a federal tax break for racehorses.
Donald J. Trump, Trump Campaign Press Release - Correct The Record: Fact Checking Biden's NBC Town Hall And Events In Florida? Online by Gerhard Peters and John T. Woolley, The American Presidency Project https://www.presidency.ucsb.edu/node/345716