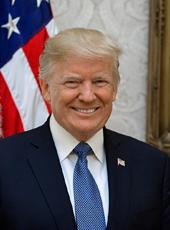 Trump Campaign Press Release - Bowing to Big Money Union Bosses, Joe Biden Throws Children Under the Bus
When powerful special interest groups say 'jump,' Biden obediently asks 'how high?'
Union bosses at the American Federation of Teachers are denying the science and threatening to strike over plans to reopen schools. On cue, Joe Biden today delivered a speech to tell the union bosses exactly what they wanted to hear, another sign that Biden will put powerful special interests over the needs of America's children.
Biden already made it clear earlier this month that he's in the pocket of teachers unions, telling them that he'll do whatever they demand if he's in the White House. To prove his loyalty, Biden is ignoring the science on schools reopening, failing to lead and cowering to the demands of the union bosses. Despite overwhelming evidence that prolonged lockdowns and school closures are harming the physical and mental health of America's students, Biden has obediently fallen in line behind special interests who are opposed to reopening schools and even demanding limits to remote teaching and voting down proposals for virtual teaching from empty classrooms.
Biden is too weak to stand up to far-left radicals running the unions and do the right thing for America's children. As Biden already admitted, they'll completely control him if he's elected. That means charter schools – which give disadvantaged children the opportunity to receive a good education and achieve a better future – will be on the chopping block.
Union bosses are also demanding cuts to police funding, massive tax increases, and a government takeover of health care. While Biden caters to them, President Trump is working for the American people. He'll continue fighting for students to have access to charter schools, and working with state and local officials to ensure they have the resources they need to safely reopen schools and get children back in the classroom.
Donald J. Trump, Trump Campaign Press Release - Bowing to Big Money Union Bosses, Joe Biden Throws Children Under the Bus Online by Gerhard Peters and John T. Woolley, The American Presidency Project https://www.presidency.ucsb.edu/node/345755