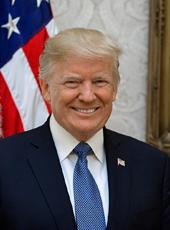 Trump Campaign Press Release - 7 Things You Need to Know About Socialist Alexandria Ocasio-Cortez
Biden adviser (and socialist) Alexandria Ocasio-Cortez is just another far-left extremist running his campaign.
Rep. Alexandria Ocasio-Cortez (AOC) is a card-carrying member of Democratic Socialists of America. Along with Bernie Sanders's speech, AOC's remarks represent the fact that the Democrat Party has been taken over by the radical left, and Joe Biden is an empty vessel for their extreme agenda.
Here's what you need to know about Biden advisor AOC:
AOC knows Biden is too weak to stand up to the far-left. She said Biden's debate performance "raised some questions" about his "capacity."

AOC wants to drastically raise taxes on American workers, just like Biden. He's plotting the largest tax increase in American history, with a plan that is more than twice as costly than the one Hillary Clinton proposed.

AOC supported socialist Bernie Sanders and now supports ultra-liberal Joe Biden. She knows Sanders and Biden are just two sides of the same extreme, left-wing coin.

Biden put AOC in charge of writing his Green New Deal agenda, which is the most anti-energy plan in history. It will end oil, coal, and natural gas production in America, killing millions of blue-collar jobs.

AOC wants to completely defund the police. Biden has already bowed to her wishes and promised to "absolutely" redirect funding away from police departments.

AOC refused to condemn an Antifa terrorist attack on the men and women of ICE, and Biden followed AOC's lead by refusing to support law enforcement officers being attacked in Portland. Instead, Biden blamed police for the violence and claimed the violent leftists were just "peaceful protesters."
With Joe Biden serving as an empty vessel for socialist Alexandria Ocasio-Cortez's far-left agenda, what could go wrong? A whole lot.
Donald J. Trump, Trump Campaign Press Release - 7 Things You Need to Know About Socialist Alexandria Ocasio-Cortez Online by Gerhard Peters and John T. Woolley, The American Presidency Project https://www.presidency.ucsb.edu/node/345626