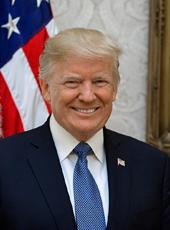 Trump Campaign Press Release - 4 PINOCCHIOS: Washington Post Fact Checker Says Joe Biden is Lying About President Trump Cutting Social Security
President Trump has repeatedly said he will protect Social Security.

Today's stellar jobs report isn't the only bad news Joe Biden received this morning. The Washington Post's fact checker awarded Joe Biden four Pinocchios for trying to scare seniors with false claims about President Trump cutting Social Security.
President Trump has repeatedly promised to protect Social Security. In reality, it's Joe Biden who has advocated for cutting Social Security.
Key excerpts from the fact check are below.
Washington Post Fact Checker: Biden campaign attacks a Trump Social Security 'plan' that does not exist
By Glenn Kessler
September 4, 2020
"The chief actuary of the Social Security Administration just released an analysis of Trump's planned cuts to Social Security. Under Trump's plan, Social Security would become permanently depleted by the middle of calendar year 2023. If Trump gets his way, Social Security benefits will run out in just three years from now. Don't let it happen. Joe Biden will protect Social Security."
— Voice-over in a new ad by Joe Biden, "Depleted," released Sept. 3
Without fail during a tough election season, Democrats bring up Social Security. The ads are often ubiquitous in states with high percentages of senior citizens who rely on Social Security as their main source of income.
Trump gets mentioned in this ad three times. But there is no such Trump plan.
...
The Pinocchio Test
To make a long story short, Democrats ginned up a letter from the chief actuary to describe a plan that does not currently exist. Trump certainly suggested he might eliminate the payroll tax, but then he pulled back from that idea and reiterated that any diversion for a payroll tax holiday would come out of general funds.
The ad refers to "Trump's planned cuts." But there are no planned cuts.
The ad cites "Trump's plan." But the actuary's letter says it is referring only to a hypothetical plan sketched out by Democrats.
The ad asserts that if "Trump gets his way," benefits will run out. But actually the letter says if transfers are made from general funds, no benefits would run out. That, at least at the moment, is what Trump says he would do.
That adds up to Four Pinocchios.
Donald J. Trump, Trump Campaign Press Release - 4 PINOCCHIOS: Washington Post Fact Checker Says Joe Biden is Lying About President Trump Cutting Social Security Online by Gerhard Peters and John T. Woolley, The American Presidency Project https://www.presidency.ucsb.edu/node/345583