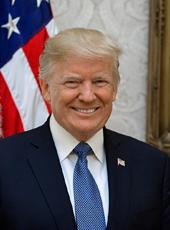 Trump Campaign Press Release - 17 Days Later, Joe Biden Still Refuses to Come Clean About His Intention to Rig The Supreme Court
Biden will bow to the radical left's demand to pack the court, but he doesn't want to tell you that.
Last year, well before Supreme Court Justice Ruth Bader Ginsburg's passing last month, Kamala Harris repeatedly said she was "open" to adding more seats to the Supreme Court for liberal activist judges – a move straight out of the authoritarian playbook of Venezuelan dictator Nicolas Maduro.
Now that she's Joe Biden's running mate, Harris isn't so honest about her radical views. Last night, when directly challenged by Vice President Pence to answer whether a Harris-Biden Administration would pack the Supreme Court, Harris refused to answer the question.
Not to be outdone, Joe Biden just told reporters that "You'll know my opinion on court packing when the election is over."
This is insane, but Biden thinks the media will let him get away with it. For 17 days now, Biden and Harris have repeatedly refused to answer this simple question about their plan to delegitimize our nation's third branch of government. "Biden and Harris should answer it," CNN's Jake Tapper said. "They should've had a better answer than the non-answer [Harris] gave," David Axelrod admitted.
Packing the Supreme Court is massively unpopular, which is why Biden and Harris can't come out and admit that's exactly what they plan to do. Biden knows his answer would make national headlines, so he's refusing to be honest with the American people:
Preserving the credibility of the Supreme Court is not "Trump's game." Stating your position on the demands of Democrat party leaders is not "Trump's game."
Biden and Harris have campaigned on claims they will always telling voters the truth. That's obviously malarkey. They owe the American people an answer: will Joe Biden and Kamala Harris protect America's democratic institutions or join the radical left in tearing them down?
Donald J. Trump, Trump Campaign Press Release - 17 Days Later, Joe Biden Still Refuses to Come Clean About His Intention to Rig The Supreme Court Online by Gerhard Peters and John T. Woolley, The American Presidency Project https://www.presidency.ucsb.edu/node/345699