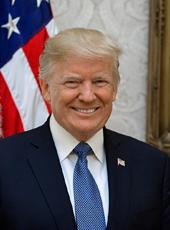 Trump Campaign Press Release - 10 Questions for Joe Biden as He Appears With Joy Reid
Tonight on MSNBC, Joe Biden will be kept comfortable while a discussion ensues. Here are a few questions you won't hear:
Do you believe Joy Reid's claim that her old blog posts were the result of a hack?

Did your opposition to Osama bin Laden raid have anything to do with Joy Reid's contention that 9/11 was perpetrated by the U.S. government?

How many police officers need to be assaulted in the streets of Portland by radical left-wing mobs for you to condemn it?

Do you support the felony charges brought against the St. Louis couple for defending themselves against the mob?

You recently told an activist that you "absolutely" support "redirecting" funding from police departments to pay for things like housing and mental health. How will cutting police funding increase public safety?

Your staffer mocked police officers as worse than pigs. Is that appropriate?

How long will American oil and gas workers be allowed to keep their jobs under your Green New Deal plan?

As Vice President, you oversaw the weakest economic recovery since the Great Depression. Why should Americans trust you to lead our country now?

You once said your "gut reaction" was that gays in government were national "security risks." Has MSNBC ever offered you the opportunity to host an hour of primetime?

You are planning to raise taxes on middle-class Americans while giving a giant tax cut to the rich white liberals who watch MSNBC. How is that fair?
Donald J. Trump, Trump Campaign Press Release - 10 Questions for Joe Biden as He Appears With Joy Reid Online by Gerhard Peters and John T. Woolley, The American Presidency Project https://www.presidency.ucsb.edu/node/345777