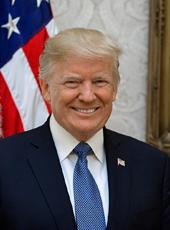 Trump Campaign Press Release - 1 YEAR AGO TODAY: Biden Adviser Called for Abolishing the Department of Homeland Security
Rep. Alexandria Ocasio-Cortez now supports cutting police funding as well.
One year ago today, socialist Biden adviser Rep. Alexandria Ocasio-Cortez (AOC) called for dismantling the U.S. Department of Homeland Security and abolishing U.S. Immigration and Customs Enforcement (ICE).
AOC and her socialist Squad are on a quest to eradicate law and order in the United States, and now they're leading Joe Biden's charge to cut police funding.He is too weak to stand up to their demands, so he's joining them.
In addition to cutting police funding, Biden has embraced many other priorities set by AOC:
If you're wondering what Biden's America would look like after these radical policies are in place, look no further than Democrat-run cities descending into crime and chaos.
While Biden bows to the far-left, President Trump is standing up for law and order and public safety for all citizens. Rather than demonizing and defunding the police, President Trump knows that the vast majority of police officers are good people who put their lives on the line every time they put on their uniform to serve their communities and keep people safe.
Donald J. Trump, Trump Campaign Press Release - 1 YEAR AGO TODAY: Biden Adviser Called for Abolishing the Department of Homeland Security Online by Gerhard Peters and John T. Woolley, The American Presidency Project https://www.presidency.ucsb.edu/node/345782