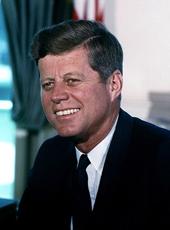 Toasts of the President and Prime Minister Caramanlis of Greece
Mr. Prime Minister, Mrs. Caramanlis, ladies and gentlemen:
It is a great pleasure for me to welcome you to the shores of the United States once again. Someone once said everyone is either an Athenian or a Spartan--in any case, we are all Greeks in the great sense of recognizing the wellspring from which all of our efforts began.
I am sure that sometimes the Greeks get tired of hearing about ancient history, because they are concerned with making history today. But we look to ancient Greece for inspiration, and .we look to modern Greece for comradeship.
And it is a source of pleasure to me today, as President, to welcome them, and also to recall that I was a Member of Congress in 1947 when President Truman put forward the Truman Doctrine. Congressman Hal leek who is now Minority Leader of the House was then I believe Majority Whip, and the Majority Leader at that time was Congressman Martin--one of the few occasions when Mr. Rayburn was not the Speaker--but they did indicate their strong support. While there were some questions in dispute in the 80th Congress, that was not one of them. But the immediate support which President Truman as the President received from Members of Congress on both sides--Republican and Democratic--indicates our awareness of the vital role that Greece has to play in the life of Europe, our common obligation to Greece and our common hope for the future.
So that I must say, on a day in which I believe we celebrate the birthday of the Foreign Minister--this first luncheon we have had at the White House where ladies have been permitted to be present, attended by distinguished citizens of my own country, many of whom are of Greek extraction, and all of whom are great citizens of this country and have been greatly interested in furthering good relations between the United States and Greece--it is a great pleasure to welcome you both here, and I ask you all to rise and drink with me a toast to the King of Greece.
Note: The President proposed this toast at a state luncheon at the White House. Prime Minister Caramanlis responded as follows:
Mr. President, I am particularly happy of the opportunity offered me by your courteous invitation to be with you today. My assistants and myself consider that this invitation is a manifestation of the interest borne by the United States to Greece, to its people and to its problems. I wish to assure you that the Greek Nation deeply appreciates this interest and has for your great country feelings of admiration and confidence.
We Greeks often forget the evil that many, at times, have done to us. But we never forget those friends who helped us in difficult times, and granted us their effective support. For this reason, we gratefully remember the Truman Doctrine and the practical interest subsequently displayed by the United States for preserving Greek independence and developing our economy.
We know that our friends do not forget Greece's contribution in the creation of those spiritual and moral values which are the heritage of modern civilization. They do not forget, either, the sacrifices undergone by the Greek Nation through thousands of years, in the defense of freedom and justice.
Even in the most recent past, at the conclusion of a war at the price of immense sacrifice to Greece, the Greeks were confronted with a dire and bloody 3-year struggle, when international communism launched its attack for the enslavement of their country. This struggle was won, thanks to Allied assistance and the valuable American aid, with Greek blood only.
Mr. President, Greece lies at one of the most sensitive areas of the world and has felt the consequences of international upheavals, even when she has not been their center. More than any other country, she needs peace because in addition to the scarcity of her natural resources she was subjected to the heaviest destruction as a result of repeated enemy aggressions.
Greece is following a sincere policy towards all, a policy based on the faithful observance of the Charter of the United Nations and honest fulfillment of international obligations. She believes that international legality is the best way to secure the maintenance of peace and at the same time the safeguard of freedom.
Mr. President, now, as the elected leader of the American people, you assume the responsibility of governing this great country and dealing with the tremendous problems emanating from the present international situation. In this high mission, the hopes of all free men are turned to you with confidence and with optimism.
In coping with present day difficulties Greece will be found steady on the side of her NATO allies, contributing to their endeavors for peace, for freedom, and for justice.
True to her history, Greece always stands guard vigilantly of those political, moral, and spiritual values, in which she believes.
I raise my glass to you, Mr. President, to Mrs. Kennedy, and to the prosperity of the American Nation.
John F. Kennedy, Toasts of the President and Prime Minister Caramanlis of Greece Online by Gerhard Peters and John T. Woolley, The American Presidency Project https://www.presidency.ucsb.edu/node/234653