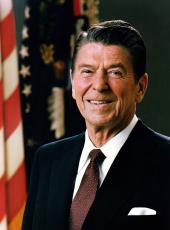 Toasts of the President and Chancellor Helmut Schmidt of the Federal Republic of Germany at the State Dinner
The President. Chancellor Schmidt, Mrs. Schmidt:
It's a genuine pleasure to welcome you and your guests to the White House this evening.
Mr. Chancellor, your visit today has been a most welcome and productive one. We've discussed significant issues that affect us-our NATO and security commitments, our economy and foreign policy, our desire for greater stability in the world. I must tell everyone here tonight, though, that one important matter was left off our agenda. I had hoped that we could resolve once and for all the relative advantages of Rhine wines versus California wines. [Laughter]
Earlier today I spoke of America's debt to German immigrants who settled here. Many of their names are easily recognizable: a piano craftsman, Heinrich Steinway; a space scientist, Werner von Braun; Levi Strauss, who created bluejeans— [laughter] —and a brewer, Adolphus Busch. But one of our most notable German Americans is the caricaturist Thomas Nast, who made some very special contributions. He gave us our images of Santa Claus, the Republican elephant, the Democratic donkey, and he even created the character of Uncle Sam, the personification of America all around the world.
Now, these symbols have been important to Americans and their self-image. Today I hope we've dealt in both symbol and substance. The arrival ceremony and this state dinner are symbols of a respect and a friendship for the Federal Republic of Germany and its Chancellor. Our discussions, on the other hand, dealt with the substance of our economy and our defense partnership. From these talks, we have a better understanding of our common goals and aspirations.
Mr. Chancellor, the American people have a high regard for the vitality and the future of the Federal Republic. We agree with the German poet Heinrich Heine, who wrote, "Germany will ever stand. It is a hale and hearty land."
And so, ladies and gentlemen, I ask you to join me in a toast to Chancellor and Mrs. Schmidt, to their hale and hearty land, and to our continued hale and hearty friendship.
The Chancellor. Mr. President, ladies and gentlemen:
The kind words you have just spoken, Mr. President, for which I'm most grateful, underscore the warm hospitality that you have extended to us here in Washington.
My wife and I and the members of my delegation are being touched by this manifestation of the close bonds of friendship between our two countries. And we even are thankful that you saved us from a contest between Californian and Rhine wine. I mentioned to the neighbors at my table that we had jellybeans instead, and they were not so bad. [Laughter]
Let me frankly say that in a way, I regard this evening as a kind of homecoming after having been in your great country so many times, after working with political leaders of both sides of the aisle in America, so many long years, and with four American Presidents, and seeing, of course, so many old friends as your guests tonight, Mr. President. We deem it a great pleasure to be able to end this day, a day of important political discussion here in the White House, as you and Mrs. Reagan's guests.
My wife and I wish you both success and happiness in the years ahead, and I say this with specific emphasis, because we are still feeling the shock of the attempt made on your life, in which you were seriously wounded. We all are grateful and relieved to see that you have recovered so quickly, and I cannot tell you how much I was relieved this morning in getting out of the car and seeing you there, standing upright, and smiling a little and seeming strong and vigorous. We felt deeply sorry about that attempt, and we deeply admired your courage, you circumspection, your unbroken energy. And I'm also glad that the other members of your staff who were wounded are well again or are recovering. And if some of your staff would care, please give them our regards, transmitted to them.
Mr. President, under your leadership the United States is now embarking on a steady course of confidence and self-assuredness. You have set about the task of resolving your country's economic problems with new ideas, exceptional vigor. And I followed with interest how you have applied yourself with great energy, personal commitment to your program for America's economic renewal. And the interest of us Europeans, of us Germans, in your economic renewal is, of course, only too understandable, because the economic well-being of the United States is of direct importance for us in Europe and for us in Germany. It is also for this reason that we hope that your administration will soon meet with success in its efforts to overcome the economic difficulties.
The United States and the Federal Republic are allies whose close cooperation has proved its value in difficult times over more than a quarter of a century now, and I guess it will continue to stand the test in an international environment that is becoming increasingly difficult and also increasingly dangerous. In view of the instability around the world, the partnership between Western Europe and North America, I think, is the prime factor of stability. That partnership remains a constant feature of our policy. It is at no one's disposal. Our American friends can rely on us just as we do rely on the United States.
And we, in particular, welcome the self-confidence, the self-assuredness, of the American Nation under your leadership, Mr. President. We Europeans know that it is crucial for the United States to live up to its responsibilities as a world power allied with Western Europe. We believe that Europe and America have a common destiny. America's political and military presence in Europe is not only an indispensable condition for the security of West Europeans, it's also an essential element of global security, and German-American friendship is one cornerstone of that Euro-American partnership.
The present generation on both sides of the Atlantic know this from past experience. Meanwhile, a new generation is in the process of assuming the responsibility for the destiny of our countries. It is, I feel, one of the foremost tasks of our generation to make sure that the next generation will appreciate the decisive role of this close and trustful partnership—better still that they themselves experience it. Only then will they be in a position to cherish, defend, and further develop this precious legacy.
The talks and meetings I've had today have proved that we continue with fresh confidence the successful cooperation for the benefit of our peoples and for the preservation of peace. It is on this note, ladies and gentlemen, that I would like to ask you to drink with me to the health of the President of the United States of America and Mrs. Reagan, and to the well-being of the great American Nation.
Note: The President spoke at 9:46 p.m. in the State Dining Room at the White House.
Ronald Reagan, Toasts of the President and Chancellor Helmut Schmidt of the Federal Republic of Germany at the State Dinner Online by Gerhard Peters and John T. Woolley, The American Presidency Project https://www.presidency.ucsb.edu/node/246332