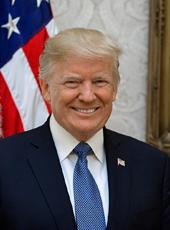 On-the-Record Press Call by Counselor to the President Kellyanne Conway and Senator Tom Cotton from Arkansas on Director Mike Pompeo's Nomination for Secretary of State
Via Teleconference
1:01 P.M. EDT
MS. FERRE: Good afternoon, everyone. Thank you so much for joining us on this call. This call is on the record. We have, speaking to you today, Counselor to the President Kellyanne Conway, and Senator Tom Cotton from Arkansas, who will be speaking to you about the importance of the bipartisan support Mike Pompeo should receive as Secretary of State.
And as is our custom here, we will go ladies first. Kellyanne, would you please start?
MS. CONWAY: Thank you very much, Helen. And thank each and every one of you for being on the call today taking the time to join Senator Cotton and me.
We are here today to discuss a topic that is actually vital to ensuring the safety, the security, and the prosperity of the American people: confirming Director Mike Pompeo to serve as the next Secretary of State.
Mr. Pompeo's confirmation hearing last week was exemplary on statesmanship, leadership, diplomacy, and preparedness for the job. In fact, over hours and hours of testimony, Director Pompeo received nary a question related to his actual qualifications, or related to do the job as America's top diplomat.
The reason for this, quite simply, is that his record of accomplishments speaks for itself, and it's worth reviewing. He graduated first in his class from West Point; graduated from Harvard Law School. He patrolled the Iron Curtain as a U.S. cavalry officer in West Germany before the fall of the Berlin Wall.
Mr. Pompeo has served on the House Intelligence Committee beginning with his freshman year as a member of Congress. Obviously, he served most recently as the Director of the Central Intelligence Agency, where he was confirmed with a 66-32 one short year ago.
He also, in the words of Senator Bob Dole during the confirmation hearing, would "hit the ground running". With the experience that he has, he's ready to go, and that extends into his next role as Secretary of State.
Just 14 short months ago, Director Pompeo was confirmed as the head of the CIA with significant bipartisan support. He has served honorably in that role. It's only added to an already impressive résumé and roster of qualifications for the next job as America's top diplomat. He has been part of the team that kept America safe. He has supported our career intelligence officers. He's been respectful to all, and he has earned the trust of the President.
There is absolutely no legitimate reason -- and that would include sheer obstruction and partisanship as not being legitimate reasons -- that he should not receive bipartisan support again 14 months later. In fact, former Democratic Secretaries of State Madeleine Albright and Hillary Clinton each have shown praise for Mr. Pompeo and noted his desire to improve the morale of the State Department and support the career staff that is so important to American diplomacy.
With that in mind, it's worth remembering, historically -- and this is recent history -- the confirmations of our most recent Secretaries of State have been bipartisan exercises. John Kerry was confirmed as Secretary of State 90-43. Hillary Clinton was confirmed 90-42. The vote for Condoleezza Rice to be Secretary of State was 85-13. And Colin Powell, her predecessor in that job, was confirmed unanimously by a voice vote.
American diplomacy and our nation's security are far too important to be jeopardized by partisan politics. Director Mike Pompeo's is unquestionably qualified to be our next Secretary of State. He supports the State Department, its career staff, and its mission. The President respects him, and world leaders know he can be trusted to speak on the President's behalf.
The Senate should come together and do what is without question the right thing for the country, and confirm Mike Pompeo to be Secretary of State.
With that, I'd like to bring the star of this call, Senator Tom Cotton of Arkansas, who wishes to say a few words before we open up for questions.
SENATOR COTTON: Thank you, Kellyanne. A hundred percent true, except for that last line about me being a star. I would simply add, briefly -- because we are in the middle of votes in the Senate, and I may have to step away -- that I've known Mike Pompeo now for as long as I've been in public life. He was the first congressman I got to know. He was one of my best friends in the House of Representatives. As two members of the Intelligence Committee, we've worked together in Congress; we've traveled the world with each other.
And now, as a member of the Intelligence Committee while he is the Director of the CIA, I've watched him lead that agency. And I can tell that he has helped reestablish the morale of the agency. He's put the right people in the right places, and he's driven them to succeed. He's also held them accountable, and he's been accountable himself to the Congress. He's been cooperative. He's given us the access we need to do our jobs on the oversight committee. And I think that all those successes at the CIA simply show that he will be successful at the State Department as well.
And finally, I would say the Democrats in the Senate all concede these things, as well. If you look at their statements on the record or their statements at the hearing last week, they concede that Mike has been a great success at the CIA and he has a distinguished record of public service, he's well respected around the world, and he's well respected on President Trump's national security team. Fifteen of them voted for him last year. There's no reason why they shouldn't vote for him again now. And, frankly, given his record of performance, you would expect to see more voting for him. The only reason they're not is because of their blind partisanship and the fact that they are still not over the results of the 2016 election.
It's no good thing, though, to continue to have an electoral grudge when you're talking about foreign policy and national security. If anything, they should want to have a professional, like Mike Pompeo, as the Secretary of State representing the United States' interests abroad.
Thank you all for joining the call. And now Kellyanne and I are happy to take your questions.
MS. CONWAY: Thank you, Senator.
Q: Great. Hey, this is Shawna Thomas from Vice News. Thanks for doing the call. I'm just curious, how worried are you about his nomination? It seems like a call like this could signal that you're worried that enough Democrats may drop from his CIA confirmation to this one that you need to hold such a call. So where's your level of concern?
SENATOR COTTON: This is Senator Cotton. I am not concerned. Mike Pompeo will be confirmed as the next Secretary of State. That will happen next week.
I cannot imagine that Senators like Joe Manchin from West Virginia and Joe Donnelly from Indiana and Heidi Heitkamp from North Dakota, who are facing reelection in states that our President won by landslide elections are going to oppose an obviously qualified nominee for whom they voted last year. Likewise, Doug Jones, the recently elected Senator from Alabama, I believe, will vote for him as well.
So Mike Pompeo will be confirmed. It's simply the matter of whether or not the Senate Democrats want to confirm him with a large bipartisan majority the way we have confirmed nominees with -- and we've had many political disagreements in the past, like Hillary Clinton and like John Kerry, or whether they want to continue playing partisan games. If they do so, and they're up for reelection, they may suffer the consequences.
Q: Hey guys, it's Hallie over at NBC. Thanks very much for doing the call. So to follow up on that, then, Senator and Kellyanne, is the expectation that he will get voted out of committee? Or do you believe that this will require a floor vote?
SENATOR COTTON: I'm not yet sure what the committee vote will be. I will say that he will have the floor vote and he will win the floor vote. Committees are delegated entities from the Senate; they are not constitutional organizations. The Senate Foreign Relations Committee, in particular on the Democratic side, is not representative of the Senate as a whole. And if the munchkin Metternichs on the Foreign Relations Committee want to vote against Mike Pompeo, the Senate will set them straight.
Q: Hi. Thank you for doing this call. This is Rachel Oswald, a reporter with Congressional Quarterly. So some of the Democrats have said that they are concerned about a nominee who they don't think will tell President Trump things he doesn't want to hear. Senator Cotton, do you think that Mike Pompeo will say things that he knows will displease President Trump?
SENATOR COTTON: So since you directed the question at me, I will say Mike Pompeo always speaks his mind. He's done it with me. I've seen him do in the Senate Intelligence Committee. I've seen him do it overseas with our personnel serving in our embassies. I am confident that he will always give the President his very best advice.
Now, the President decides, advisors advise. But I am confident that in the President's National Security Council, Mike Pompeo will give him candid, frank advice about what he thinks is the best course of action for our country. I think Kellyanne might want to speak to that though as well, because she's obviously inside the White House and can speak to a little bit more to what she's seen from Mike in that angle.
MS. CONWAY: I appreciate that, Senator Cotton. The President already relies upon Senator Pompeo to advise him on matters that are of great consequence to our nation's security and prosperity. And the President expects that Secretary of State Pompeo will perform in the same capacity.
One of the most inaccurate things I often see written about the President or this White House is that he doesn't like dissenting opinion. He values it. He has said that publicly. He said that publicly a month or two -- in a bilat, as I recall. And that is true. That has been my experience -- I've been working with him, of course, for several years now -- which is that he brings together people of differing viewpoints, often dissenting viewpoints. There are discussions. There are disagreements. And he weighs many different pieces of advice and advisors, and he ultimately decides because he is the person who is elected.
Director Pompeo at the CIA has become a very trusted advisor to the President. You become a trusted advisor to the President by delivering information that is helpful to him making decisions, but at the same time, respectful that he will make that ultimate decision. And we expect the Secretary of State, he will continue in that capacity.
Q: Hi, this is John Fredericks, John Fredericks Radio Network, Salem News. Thanks for having this call. Senator, to your knowledge, are there any Republicans that you see right now that have told you they do not plan to vote for Mike Pompeo for Secretary of State, despite his obvious solid qualifications?
SENATOR COTTON: Only Rand Paul, to my knowledge. Senator Paul has unusual foreign policy views that are not representative of the Republican Senate caucus. That is another example of why the Senate Foreign Relations Committee is not representative of the Senate as a whole. And whatever happens in that committee, Mike Pompeo will be confirmed next week.
Q: Hi, thank you for doing this call. Yes, hi, thank you for doing this call. This is Kyle Mazza from UNF News. I just wanted to ask about the Pompeo trip to Kim Jong-un. I was wondering what the reaction has been inside of the White House regarding that news. And also, if you can reiterate the ground rules for the call. I didn't hear that, Helen. Are we referring to Kellyanne and Cotton as senior administration officials or are they on record? Thank you.
MS. FERRE: Thank you. This call is on the record and it's embargoed until the end of the call.
MS. CONWAY: I think an unlikely supporter of that trip, Adam Schiff, the Congressmen and frequent cable commentator from California put it best when he said, "I think it is good [news] for diplomacy and I'm glad that meeting took place," in describing Director Pompeo's meeting with the North Korean leader. And that has been echoed across the aisle by several people and you can also look at the President's tweet earlier today.
SENATOR COTTON: And I would add two points from the standpoint of the Senate Democrats who have expressed skepticism about Director Pompeo's nomination. First, many Senate Democrats have said in written statements or at the hearing last week that they believe that Mike Pompeo is too bellicose, that he wasn't committed to diplomacy. Now that he's actually sat down with Kim Jong-un, I think that that's the best evidence imaginable that he is committed to diplomacy.
There's not many worse regimes than North Korea on the face of this Earth, and to sit down with this leader and try to find a peaceful solution to the nuclear crisis on the Korean Peninsula should show them all that he is committed to diplomacy in his new role as Secretary of State.
And second, I have to say that this is a good example of how critical it is on the merits to confirm Mike Pompeo. He's already invested deeply in the upcoming summit between the President and Kim Jong-un. It would send a very bad sign and it would, I believe, set back the preparations and perhaps even the results of that upcoming summit for the Senate Democrats to oppose as they block Mike Pompeo's nomination to be Secretary of State.
MS. FERRE: Operator, we have time for one more call. As the Senator said as he came in that he has a very limited amount of time. So this will be the last call.
Q: Hi, yes. This is David Nakamura with The Washington Post. My question was along the lines of the previous caller, related to Mr. Pompeo's trip to North Korea. I was wondering, Kellyanne, if you could give us a little more insight about the trip -- anything that Pompeo may have sort of discussed with the President about it either ahead of time and as an illustration of why the President put trust in him to make the trip. And then -- or maybe a little bit about any sense he gave the President after about where we stand on this.
And then for the Senator, before he does run: Given you mentioned the importance of confirming Mike Pompeo, I'm wondering if you have any thoughts about the fact that this administration does not yet have a ambassador to Seoul at this critical time, and whether you would like to see somebody nominated. Thank you.
MS. CONWAY: Hi, David. It's Kellyanne. Thanks for the question. I will not speak further about the contents of that trip or discussions between the President and Director Pompeo about that trip.
But I will answer your more fundamental question about the trust that President Trump has in Director Pompeo, including having him represent the President and this country in those initial talks in North Korea. That tells you how the President is already viewing Director Pompeo as the nation's chief diplomat in what we expect will be his next role -- what we're confident will be his next role as Secretary of State.
SENATOR COTTON: Dave, what was the question to me?
The reason why we have a lot of ambassador positions and many positions in the Cabinet still open is that the Democrats are engaged in unprecedented obstruction on the floor of the Senate. Just last week, we spent hours to confirm a federal district judge by a vote of 96 to 1 that in years past would have been easily voted on by voice.
Now, the Democrats on the Foreign Relations Committee spoke frequently about the need to fill our embassies and to fill the State Department. Once Mike Pompeo is confirmed next week, I am confident that he will send a whole number of new nominees up for the Department and for our embassies, and then the Democrats can show us whether or not those statements were honest or it's just political gamesmanship. They should stop obstructing on the Senate floor. They should allow us to have votes on these nominations and allow the Trump administration to staff up, just like past Presidents have been able to promptly staff up their administrations.
MS. CONWAY: The Senator has time for a few more questions.
SENATOR COTTON: Because the Democrats are obstructing on the floor right now.
Q: Hi, Bryant Harris from Al-Monitor. Thanks so much for doing the call. We know he's going to go to the floor regardless, but if he doesn't get a favorable recommendation from the committee, this would be the first Cabinet-level official to be placed on the floor without a committee favorable recommendation since 1945. As the nation's top diplomat, doesn't that send a poor message to other countries and allies? And even if you think the Democrats should vote in favor of him to avoid that, isn't the onus on the administration to submit a nominee who could pass bipartisan muster?
MS. CONWAY: We have submitted a nominee who should pass bipartisan muster, evidenced by the fact that he did a year ago -- 14 months ago in his current position where he has performed exceptionally and ably and with the commendation no less than Hillary Clinton, Madeleine Albright, and others. So we feel confident that Director Pompeo meets that standard. I'll let Senator Cotton address the rest of the question.
SENATOR COTTON: Well, we have, as Kellyanne said, submitted a nomination of exceptional qualifications, and Mike Pompeo did get a bipartisan vote last year. The Democrats right now are, again, engaged in unprecedented partisan obstruction of a highly qualified man.
I will be disappointed if the Democrats on the Foreign Relations Committee conspire with Rand Paul to prevent Mike Pompeo from receiving the favorable recommendation. But Clarence Thomas did not receive a favorable recommendation when he was nominated to the Supreme Court, and I would say that would put Mike Pompeo in pretty good company.
Again, the Foreign Relations Committee is not representative of the Senate as a whole. That's why, whatever happens in that committee, Mike Pompeo will be confirmed next week.
Q: Hi, thanks for having this call. This is Charlie Spiering from Breitbart News. And I was wondering if Senator Cotton could address this: Were members of the Senate Intelligence Committee briefed about Pompeo's visit to North Korea over the Easter weekend? And how did the White House communicate the details of this visit with the Senate?
SENATOR COTTON: No, no, Charlie. I have no comment about that.
Q: Yeah, hey. It's Jonathan Karl at ABC News. How would a negative vote -- or out of committee, a close vote, the Senate as a whole or a lot of Democratic "no" votes -- how would that affect the efforts to get this summit going with North Korea, Kellyanne? I mean, given that this is the President's chosen ally, would it hurt his credibility and his ability to act in that role if he doesn't have the widespread support of the United States Senate?
MS. CONWAY: No, would not. And one example would be the Tax Cuts and Jobs Act. So it didn't get a single Democratic vote, and that didn't stop over 5 million Americans from receiving bonuses and raises, or both. And there's billions of dollars in capital investment, tuition assistance, and the like -- other benefits that had been provided by the nation's employers who appreciate going from a 35 percent rate to a 21 percent rate; the repatriation of trillions of dollar of wealth.
In other words, the whole idea there was to get bipartisan support. We would have loved that. But that, like Mr. Pompeo's nomination, is a question for the Democrats; not a question for the President. (Inaudible) has put forth an eminently qualified nominee to be Secretary of State, who should, in the recent historical tradition, be confirmed with overwhelming support by members of the United States Senate from both parties, based on his qualifications and based on his effectiveness as our CIA Director in just the last 14 months.
So I know the (inaudible) to ask the question in the reverse, which was just done. But I would say the positive part is whom the President has nominated in the first place to be his Secretary of State. It is someone who has proven himself to attract and have earned bipartisan support 14 short months ago. And he's proven himself to be a trusted and unifying member of the President's overall foreign policy and national security team. He's worked very closely with Secretary of Defense Jim Mattis since Inauguration Day. Ambassador Nikki Haley personally attended his confirmation hearing. The public shows support and unity. And National Security Advisor John Bolton, who just started himself, released a statement after the hearing, calling Director Pompeo a talented, experienced public servant and a good friend.
So there would be immediate cohesion and continuation in that regard. He gives great confidence to a nation who should be concerned about their security and prosperity.
SENATOR COTTON: And, John, he should receive the large bipartisan vote that he got last year, or even based on the strength of his performance as the Director of the CIA, the even larger votes that Condoleezza Rice and Hillary Clinton and John Kerry received. But whatever his vote, he will be confirmed next week. That will make him the Secretary of State. He will be responsible for the conduct of the foreign policy of the United States and all of our allies who have been very happy with his nomination.
People like Japan and Saudi Arabia and Israel, and even a lot of European countries will know that he speaks for the President. Enemies will certainly know that. The opinion of the two-bit Talleyrands among the Senate Democrats on the Foreign Relations Committee will not matter.
Q: Hi, thanks a lot. It's Lisa Mascaro from the Associated Press. Senator Cotton, can you just repeat that last line? I didn't quite get what you said. And then my question has largely been answered but I did want to press -- if there was any other way to explain how the White House conveyed information about the Mr. Pompeo's trip. Was it before the fact? After the fact? And thirdly, can you just reiterate if he -- is there a preference among Senate Republicans on what the committee should do? Is it better to take an unfavorable vote or just send him out without recommendation? What would be the best course to get him to the floor?
SENATOR COTTON: So let me address the first and third points. The second point, again, I'll have no comment.
First, happy to repeat that. My general point is that once Mike Pompeo is confirmed, whatever the vote is, he will be the Secretary of State, not the two-bit Talleyrands among the Senate Democrats on the Foreign Relations Committee.
Q: Can you spell that?
SENATOR COTTON: Our staff will email that to you. I'm referring to the famous French foreign minister. Earlier, I referred to them as "munchkin Metternichs", which was the famous German foreign minister.
The third point, or the third question was what the Foreign Relations Committee could do. At this point, the Democrats should recognize the error of their ways, change their votes, and vote him out unanimously. Barring that, it doesn't really matter to me what an unrepresentative committee does, because the Senate is the institution vested with the constitutional power to advise and consent on nominees. And the Senate will confirm Mike Pompeo next week.
MS. CONWAY: Competing with Senator John Kennedy in Louisiana (inaudible).
SENATOR COTTON: No, but I am leaving the cast to vote on a nominee that has been obstructed by the Democrats for too long.
MS. FERRE: Hey, Senator, thank you so much for your time and sharing your thoughts with us here today. Kellyanne Conway, Senior Counselor to the President, thank you so much.
I want to remind you all that the embargo ends at the end of this call. We will have a written transcript of this call; I received a few emails asking about that. We will send out a written transcript as soon as we get it for you to be able to review.
And, Operator, I want to thank you also for being so helpful with this call. I hope everybody has a great afternoon.
Donald J. Trump, On-the-Record Press Call by Counselor to the President Kellyanne Conway and Senator Tom Cotton from Arkansas on Director Mike Pompeo's Nomination for Secretary of State Online by Gerhard Peters and John T. Woolley, The American Presidency Project https://www.presidency.ucsb.edu/node/335867