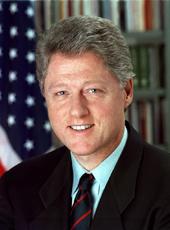 The President's Radio Address
Good morning. In recent months, we've seen a rapid increase in the price of oil, and many are concerned about the effect on our economy. It's important to remember that while prices are higher now than they have been for some time, our overall economy is still the strongest it's ever been. Inflation and unemployment remain at historically low levels. But high oil prices are causing hardship for many Americans: Americans on modest incomes that have to drive a long way to work, independent truckers that have big fuel costs.
We need to take action now for both the short and the long term, to protect consumers and strengthen America's energy security. In the short term, I'll continue to work with foreign countries to help close the gap between production and consumption. Several important oil-producing countries already have expressed their support for a production increase. But we also need to take a longer view, one that rejects environmentally damaging alternatives like drilling in the protected and treasured natural habitats of Alaska.
Today I am announcing important new steps to reduce our reliance on foreign oil and fossil fuels, to protect our environment, and to keep our economy strong. First, to reduce the likelihood that future heating oil shortages will harm consumers as they did this winter, I am proposing the creation of an environmentally sound home heating oil reserve in the Northeast that could supply additional heating oil to the market in the event of a future shortage.
Second, to ensure that we have all available tools in the event of a crisis, I'm calling on Congress to immediately reauthorize the Strategic Petroleum Reserve, a critical part of our Nation's insurance against national emergencies caused by interruptions in the supply of oil.
Third, for over 2 years, Congress has refused to pass commonsense tax credits I've proposed to promote fuel-saving cars of the future and energy-efficient homes, buildings, and equipment. I'm proposing a comprehensive package of tax incentives to improve the energy efficiency of our society, to promote the use of alternative fuels, and to support increased domestic oil production. I call on Congress to act now and pass these critical measures without further delay.
Finally, it's long past time for Congress to fully fund the more than $1 billion I've requested to accelerate the research and development of more efficient energy technologies, including the use of alternative and more efficient fuels. We have to be clear: There's no overnight solution to this problem. Instead of taking shortsighted and risky steps now we might regret later, we should use this opportunity to start down the right path toward real, long-term energy security.
At the dawn of the 20th century, Theodore Roosevelt defined America's central task as leaving this land even a better land for our descendants than it is for us. If we take responsible action on energy security now, we can meet Roosevelt's challenge. We can also protect our environment and grow our economy well into the 21st century.
Thanks for listening.
NOTE: The address was recorded at 7:30 p.m. on March 17 in the Oval Office at the White House for broadcast at 10:06 a.m. on March 18. The transcript was made available by the Office of the Press Secretary on March 17 but was embargoed for release until the broadcast.
William J. Clinton, The President's Radio Address Online by Gerhard Peters and John T. Woolley, The American Presidency Project https://www.presidency.ucsb.edu/node/227652