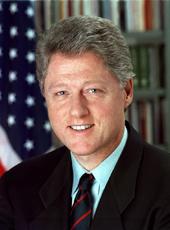 The President's News Conference in Tokyo
The President. Good evening. The summit we have concluded today sends a message of hope to America and to the world. Some have called this a jobs summit, and they are right because the creation of new jobs in the United States and in all the other countries here present was at the center of all of our discussions.
All of us are mindful that we have a long way to go to restore real growth and opportunity to the global economy, but we have made a serious start. We reached an agreement here that can open manufacturing markets to American products and to all other products in ways that we have not seen in many years. Indeed, the agreement if finally concluded could bring the largest reduction in tariffs in world history.
While tough negotiations still remain, this world trade agreement captures the momentum that we have needed in these negotiations for a long time. We now can move toward completion of a broader trade agreement that could spur the creation of hundreds of thousands of jobs over the next decade in the United States and millions throughout the world.
We also agreed that the other industrialized nations will send their top education, labor, and economic ministers to Washington in the fall for a serious conference on the creation of jobs. All the advanced nations are having difficulty creating new jobs even when their economies are growing. This was a constant cause of concern in all of our conversations, and we are now going to make a serious effort to examine the problem from every angle and to try to come up with new and innovative solutions which can be helpful in the United States and throughout the G-7 countries. We have to figure out how to unlock the doors for people who are left behind in this new global economy.
I want to say a special word of appreciation that the other industrial nations expressed their support and praise for the United States' economic plan to reduce our deficit dramatically and invest in our future.
Ever since 1980, whenever these meetings have occurred, the statements issued at the end have either explicitly or implicitly criticized the United States for our budget deficit. This statement explicitly supports the United States for our effort to bring the deficit down and to bring growth and investment back into our economy.
Other nations clearly welcome our resolve. I might note that the fact that both Houses of Congress had passed the economic plan greatly strengthened my hand in the discussions and the negotiations which have taken place here this week.
This summit also held out fresh hope for other peoples of the world, especially those involved in democratic reform in Russia, led by President Yeltsin who joined us here today. The $3 billion program we announced here to help Russia move to a market system will not only bolster prospects for freedom there, it is a very solid investment for the United States. Funds to move state-owned industries to private hands to make the free enterprise system work, funds to make available operations for new enterprises, funds from the Word Bank, and funds for credits for export, all these things will help Americans to do more business in Russia and will help Russia to succeed in a way that will continue the path charted by the end of the cold war, fewer nuclear weapons, fewer defense investments, more opportunities to invest in people and jobs and a peaceful future.
American leadership has been indispensable to growth and to freedom throughout this century. In partnership with others, we will now be able to continue to meet that responsibility in the years ahead. I have said before and I will say again, I came to this summit in the hope that we could get an agreement to open more markets to manufactured products, in the hope that we could get a strong program for Russian aid, in the hope that together we would demonstrate resolve to restore the ability of all of our countries to create jobs and opportunities for our people. I believe those objectives were achieved. And I am pleased at the first of these G-7 meetings which I was able to attend.
Helen [Helen Thomas, United Press International].
Japan
Q. Mr. President, a host of Presidents have tried to convince Japan that trade is a two-way street. What makes you think you can convince them? What is the chance of getting an agreement on trade talks? And what did you learn at the summit that you didn't know before?
The President. You ask a lot of questions. What did you say? You have a follow-up? [Laughter] No, Brit [Brit Hume, ABC News], you get the follow-up.
I think we do have a chance to get an agreement, and I think in part it is because we are coming to a common understanding that the serious imbalance in trade between our two nations cannot continue and that, in the end, it is not in the interest of either country.
I met this morning with several hundred members of the American Chamber of Commerce here in Tokyo, people who are selling their products and services in this country. They pointed out and illustrated to me once again why more sales of American products in the Japanese market would be good for both countries. When these people come here, they hire Japanese people. They create jobs here in Japan. But as the market is opened up, the price of products and service and their variety is dramatically expanded—the price is driven down; the variety and number of services and products are expanded. So the Japanese people will win if we can correct this imbalance. And of course, the American people will win. It will mean lots more jobs for our folks.
That's what I tried to say at Waseda University. I think that we are now coming to a common understanding that it is in the interest of both countries to change this policy. I think we're also coming to a common understanding that we have to try some new approaches, that Americans have had real increases in productivity and quality—we are now the high-quality, low-cost producer of many products and services-and that that alone is not going to be sufficient to change the market imbalance. And I think those two realizations give us a shot. And I'm hoping that we can move forward.
What did I learn that I didn't know when I got here? I learned a lot more about the other word leaders. I got to know them all better. I got to understand more about where they're coming from, what their countries' problems and opportunities are, and what we can achieve together. I'm, frankly, more optimistic about our potential for common action than I was before I came here.
I also feel much better about our long-term capacity to make some progress in our relationships with Japan. I was glad to be the first American President ever to address a university audience and to answer questions there. And I feel much more positively about that relationship than I did when I came here. And it is, perhaps, our most bilateral relationship. So that's very good.
Russia
Q. Mr. President, Boris Yeltsin said today that sooner or later Russia would make the G-7 a G-8. My question is why not sooner than later? What are the arguments against keeping Russia out of the G-7?
The President. Well, I don't want to make the argument against keeping Russia out of the G-7. I do believe that you will see him here every time we meet as long as he is President of Russia, which I think will be quite a while. And I think that's a very good thing.
I think that when the G-7 was organized, it was organized as a group of the world's most powerful economic interests and not just political interests. And I think that there will come a time when Russia will probably join this group when there is a consensus that that time has come.
To be fair to all the people who are here, there was really no serious discussion of that. But for the first time, President Yeltsin was invited to come next year before he ever even made a statement. That was part of the Chairman, Prime Minister Miyazawa's opening statement, to make sure he would know that he was going to be invited to come and participate in next year's meeting in Italy.
Brit.
Multilateral Trade Negotiations
Q. Mr. President, you mentioned that further negotiation must be done toward a new world trade agreement. One of the major sticking points for a number of years has, of course, been the issue of agriculture subsidies and agriculture generally. I wondered what, if anything, you may have heard here from your counterparts from Europe and the EC and from Japan that renews your hope, if it does, that such a thing may be possible by December, as you've suggested.
The President. Well, if all the Europeans will adhere to the Blair House accords, I think there's a good chance we can have an agricultural agreement.
As you know, France has some problems with it and has expressed those. And it was an issue in the last election in France. But as I pointed out, the United States cut our agricultural subsidies unilaterally and substantially in 1990, and we have proposed further reductions this year as part of the deficit reduction package. If we were to reopen the Blair House accord, our farmers would want us to go in the opposite direction on these issues from the direction that some of the European interests would take.
Because the European Community is made up of diverse nations, they have a mechanism within the Community to make adjustments among the countries if they adhere to an agreement like an agricultural agreement that affects some countries more adversely than others. So I'm still hopeful that as these negotiations resume-and they will resume in Geneva soon-that the Blair House accord will stand and that we'll be able to work out a balance of trade agreements that will enable it to stand.
If that happens, then much of what we need to do in agriculture will have been done. This market opening agreement, if it can be embraced by the other nations at the GATT, will be nailed down, and then we'll just have a few issues left to go. I remind you the majority of the issues have been resolved although some of the tough ones remain.
Andrea [Andrea Mitchell, NBC News].
North Korea
Q. Mr. President, a week ago before leaving for Asia, you said that North Korea was perhaps the scariest place in the world. And many analysts including Larry Eagleburger have said that North Korea already has the bomb; others believe that it is at least very close to having the bomb. Would you consider a preemptive strike? Would you rule that out? And what message do you want to send in your trip to South Korea about our military interests in the region and about the role of our American troops?
The President. Well, first of all, I don't answer hypothetical questions, especially as they relate to national security, for obvious reasons. But the message should be clear. Even as we move into and through the 6th year of defense cuts, we are not reducing our base presence in Japan; we are not reducing our base presence in Korea. We are strengthening our military presence in Asia and in the Pacific, and we reaffirm our security commitments to Japan and to Korea and to all our other allies in this region. And we intend to press to see that the Non-Proliferation Treaty's regime is fully observed, including having the international observers there.
That is the position that the United States takes. And I think we have to adhere to it very firmly.
Susan [Susan Spencer, CBS News].
Q. So what should we do about North Korea, sir?
The President. Well, we don't—North Korea has not yet declined to comply. And we're going to have to-let us continue the negotiations. Until there is a rupture that seems final, I don't think we should talk about what would happen at that point.
Approval Ratings and the Economic Summit
Q. Sir, before the summit started it was noted widely that your own approval ratings, as unhappy as you may sometimes be with them, were higher than those of any other political leader here. Virtually all of these people are either on the way out or in some great difficulty at home. How did that diminish this summit? And having been to one now and seen how bureaucratic they can be, do you really think in these days of modern communications that these sorts of extravaganzas are necessary at all?
The President. Well, first of all, I think that it did not diminish the summit. In fact, there was more done here and there was more energy and more zip in it than I thought there would be. And I think part of it was, apparently, this summit is less bureaucratic than its predecessors. We ended two of our meetings an hour early, which I liked awful well. And there was an amazing amount of open, free flow of honest exchange. It was very, very good.
I think that any time you have the major economies of the world in the doldrums, combined in some of these countries with a real impetus toward political reform and a felt need of the people to make their political systems work better, you can't expect to see high poll numbers. When people are having a tough time making ends meet, they don't tend to be very happy with their political leaders. So that is a given.
Notwithstanding that, this summit produced real substantive benefits for the people who sent these leaders here.
Now, there was a reaffirmation, a unanimous reaffirmation on the part of the heads of state in this meeting to make this process less bureaucratic, less expensive, and less cumbersome. And I think you will see an even more streamlined summit next year in Italy, one in which all the delegations are smaller and in which there is more flexibility. I hope that something was learned out of this summit, that if you focus on one or two objectives and really work at it and work at it, you can get something done.
Wolf [Wolf Blitzer, Cable News Network] and then David [David Lauter, Los Angeles Times].
Iraq
Q. Mr. President, even as you were meeting here with these other world leaders, there seems to be another standoff in Baghdad with U.N. weapons inspectors and the Iraqi Government. Double-pronged question: How serious is this, and what, if anything, is the U.S.. prepared to do? Is there a unilateral response, or would it be only multilateral this time?
The President. First of all, I think it is serious. And secondly, the response should be a multilateral one. The action we took in response to the plot to assassinate President Bush was a unilateral one, and it should have been, clearly provided for under international law. This action is a violation of the United Nations resolutions, and we are going to keep pushing on it. Hopefully, the Iraqis will relent. If they don't, then we'll go back to the U.N, to the Security Council, and decide where to go from there.
David.
Economic Summit and Job Creation
Q. Mr. President, if I could follow up for a moment on your answer to Susan's question, I wonder, given that these things tend to be very scripted and set out ahead of time, was there any moment in this thing, any event that happened over the last few days that told you something that you didn't know, that presented things in a new light that might give us some insight into how this process works?
The President. Well, first of all, there were moments that were not at all scripted. The first time we met everybody went around the table and sort of described the condition of the economy in each country and what the government was attempting to do about it. And that was somewhat scripted in the sense that everyone was told in advance we'd be asked to do that. After that, only the topics were basically scripted. Very few of us carried a lot of notes around. Very few people referred to them. We really talked about these issues.
I think the thing that impressed me the most—maybe it's just because what I'm most concerned about—was the high level of rather sophisticated knowledge that all these people had about the stagnation of their own economies when it comes to creating jobs. For example, it was pointed out that the French economy was actually, by every other measure, very, very strong in most years of the eighties and several years had a higher growth rate than the German economy. And they still never got their unemployment rate below 9.5 percent, even when they were just really chugging along. The Japanese economy which still enjoys quite a low unemployment rate, in part because of the structure of this economy, still is having quite a lot of difficulty creating jobs.
Most of these countries have very low population growth rates, rapidly aging population, and they're very worried that unless they can turn this situation around that 10 years from now they're going to have two people working for every person that's retired. And they're really quite concerned about it. I think the fact that they're all thinking about it and they all had a little bit different take on it, gave me some hope that we might be able to find some solutions.
Q. Did anyone offer solutions?
The President. Well, there were lots of different solutions offered. But one of the things-Helmut Kohl is a very wise man, I think, and one of the things he said that was interesting was that if we could come to grips with this in the same way we try to come to grips with trade problems, for example, that if there are tough decisions to be made, it will be easier for each country to make them if the people who live in each country are aware that this is a worldwide problem and that there have to be some new and different directions taken.
Hillary Clinton
Q. Mr. President, your wife, Hillary Rodham Clinton, has caused quite a stir in Japan, and yet she's followed a very traditional wives' schedule here which, frankly, doesn't seem much like her. I wonder if she's been muzzled here perhaps to avoid offending Japanese sensibilities?
The President. No, she did what she wanted to do. She thought about it quite a lot, and I've been, frankly, impressed and gratified by the response that she's gotten from just the people in the street, especially the young working women as well as the students at the university the other day. And I think it's a real indication of the aspirations of younger Japanese people to see that everybody here has a chance to live up to their potential. I was really very pleased by it.
Economic Program
Q. You return home in a few days. You're going to be facing kind of a do-or-die situation with the budget bill which got you so much play here. How do you relate your accomplishments from this week to what faces you when you get back next week?
The President. Well, it certainly ought to strengthen the resolve of the Congress to carry through on this. There's no question that the other countries were very much encouraged by the determination of the United States to reduce its deficit, that they believe that's one of the things that has distorted the world economy for the last several years.
And likewise, there is no question that some of our job growth we're going to have to do on our own. So a lot of these investments, both the private and the public investments in the economic plan, to create jobs should be adopted.
So I am hoping that what happened this week will strengthen the resolve of the Congress to go ahead and pass the economic plan and to do it in short order so that we can go on to other things. We all, after all, have a lot of other things to do. We have to get the health care cost controls in and provide basic health care security to American families. We have to continue to deal with the transformation from a defense to a domestic economy and try to help people accommodate all those changes. We've got an enormous amount of work to do. We've got a crime bill we need to pass. We've got a lot of other things on the agenda. So we've got to get this economic plan passed.
Q. Mr. President, you came here—
The President. Go ahead. I'll take both of you. Just stand there. That's called splitting the difference.
Go ahead.
Korean War
Q. Mr. President, with regard to your forthcoming trip to Korea, I wondered, first of all, do you have any personal recollections of the war? I know you were quite young when that happened. And secondly, knowing your views on the Vietnam war, is the Korean war one that you would have felt comfortable fighting in, where you were not so with Vietnam?
The President. Absolutely. We did the right thing there, and I don't really think we had any choice, given the way it began. And I think the years and the aftermath have certainly validated the decision which was made to contest the forces of communism where we did and when we did.
And yes, I do have quite a vivid memory. I remember mostly, even though I was very young, President Eisenhower's campaign and what he said about going to Korea. It's almost my first political memory, that campaign.
Yes, go ahead.
Russian Nuclear Powerplants
Q. Mr. President, we were told that you came to this summit with growing concerns about the condition of former Soviet nuclear powerplants that are deteriorating. Will you broach this personally with Yeltsin tomorrow? Is there another Chernobyl out there? In other words, how imminent of a crisis is this, and what's the West going to do about it?
The President. Actually, we talked about it today at some great length. And there were two issues raised. The first is, President Yeltsin thanked the West for the assistance which has already been given to try to help them make those plants either safer or decommission them. What he called the first generation of their nuclear plants, they're actually trying to decommission them all, just take them out of commission so they won't run the risk of another Chernobyl. He said they had virtually completed that task. And he talked a little bit about his plans for energy and for nuclear power specifically. And I think the conversation was quite reassuring to the others who were there. I say to the others because I had talked about it a little bit with him before.
The second thing that came up, which I was very impressed by, raised by President Mitterrand, was the question of whether the Russian plans for decommissioning these plants, as well as technical assistance to do it ought to be made available to other Republics of the former Soviet Union who had similar plants, and he agreed to do that. He said that if other Republics that had these kind of nuclear plants wanted the plans and wanted the technical assistance, he would be very happy to do it. And the rest of us said we'd be glad to support that. So that was the resolution that I thought quite good.
Unemployment
Q. Do you have any concern that the jobs summit may turn to looking like it's a union-bashing event in that a lot of the work rules that are established in Europe that a lot of people think caused the problems are, in fact, union related?
The President. They could, but there's a serious factual problem, if that's the total slant on it, which is the experience of Germany before the East was integrated into it. That is, if you split out East Germany from West Germany and you look just at the unemployment rate in West Germany for the last year or two, you'll see that's the only country in Europe with an unemployment rate as low as ours. Ours is too high. And their is too high, but theirs is much lower than all the other European countries. And yet they have very high costs in terms of mandatory vacations, in terms of mandatory worker retraining, in terms of general education investment in workers, in terms of mandatory health care coverage. Although their health care is much less expensive than ours, all employers have to undertake it.
So it's a hard case to make in the case of Germany where they have rather high labor costs and manufacturing wage costs, higher than the United States on average, terrifically productive workers, and they have managed to keep their unemployment fairly low. Now their overall unemployment is higher because of the very high unemployment in East Germany.
So we're going to have to be a little more sophisticated than that. I mean, there are some things that may add to unemployment or may prohibit job creation and some that aren't.
Bosnia
Q. Mr. President, you said in your political communiqu? that stronger measures could be taken against Serbia to end the war in Bosnia, but you didn't say what those measures were, nor under what conditions they might be taken. Given your inability to bring the Europeans along on your efforts before in the fighting there regarding air strikes and lifting the arms embargo, why should we think that action will now be taken as a result of your communiqu??
The President. The discussions that I had at this meeting about Bosnia were almost all, not all but almost all, one-on-one with other leaders. And frankly, I counseled against raising hopes unnecessarily and focusing more on what we might do and saying less until we were prepared to do something.
I will say this: The one new statement that is in this policy that I am absolutely convinced that all the leaders of the other countries meant, that should have some impact on the situation, was the one proposed by Chancellor Kohl which says that, essentially, that if Serbia and Croatia carve up Bosnia in the absence of an international peace agreement to which the Bosnian Government freely subscribes, that the rest of us have no intention of doing any business with either of them if that happens.
That would have a very serious detrimental economic consequence on both Croatia and Serbia. And it had never been said exactly like that before, particularly as it relates to Croatia. So I think that is the new part of this statement.
Yes.
Japan
Q. Mr. President, the last time an American President was in this city the Japanese Prime Minister said he pitied the United States. It was a remark you cited often in the campaign. In your talks with the Prime Minister did you detect any change in that attitude, or did you think there's still pity for the United States?
The President. I did detect a change. But I have to tell you, I have tried very hard to move this dialog into a constructive frame of mind. When I spoke at Waseda University, I acknowledged that one of the reasons that there was such a big trade deficit with Japan in the 1980's was that we had such a huge Government deficit, we needed a lot of Japanese money to pay for our debt, to keep our interest rates down.
In other words, I tried to go beyond the rhetoric and finger-pointing of both sides. I also pointed out, however, that we have now had 10 years of high manufacturing productivity growth, that we really are the high quality, low cost producer of many goods and services, and that we have to recognize we have to have a new relationship.
I think we should focus on things that are positive for both of us and be very, very firm about the need to change. But I don't sense a lot of ridicule here. And as a matter of fact, what I was hoping was that the Japanese would not be too concerned about all the changes going on in this country. A lot of the political changes are without precedent in the postwar era, post-World-War-II era. But they are the inevitable part of growing in a democracy and changing. And I sense a real sense of anticipation and openness here that's perhaps a little greater than it has been in past years and pretty uniformly throughout the people that I met and talked with.
I must say a special word of appreciation to our host, Prime Minister Miyazawa, who, even though his party is facing elections, as you know, in just a few days, displayed a great vigor and willingness to discuss a lot of these issues and to try to bring them to closure, and clearly had to sign off on the market access agreement and had to make some changes to do so in his government's position.
Thank you very much.
NOTE: The President's 22d news conference began at 8:10 p.m. in the garden of the U.S.. Ambassador's residence.
William J. Clinton, The President's News Conference in Tokyo Online by Gerhard Peters and John T. Woolley, The American Presidency Project https://www.presidency.ucsb.edu/node/219639