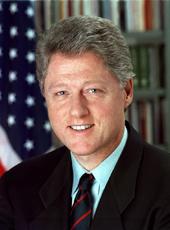 Telephone Remarks From Norfolk, Virginia, to United States Troops at Aviano Air Base in Italy
The President. Colonel Nichols, I know you're about to leave on a mission. I just called to tell you we're proud of you, and we appreciate you and all your Buzzards there at the 510th and all the other people who are carrying out this difficult mission.
And you may know that I'm down in Virginia, and I just met with some service families to tell them how much I appreciate their sacrifice. And I know many of you have families back home pulling for you, as well.
So I just want to tell you that and tell you how proud we are. I'm here with Secretary Cohen and General Shelton and a number of other people from Washington, and we're all there for you.
Lt. Col. David Nichols. Thank you, Mr. President, sir. You have the 81st and the 23d Fighter Squadrons here also. It's a great team. And we are truly honored to have the privilege to hear your voice this afternoon.
The President. Well, thank you. I know that I'm taking you almost up to your departure time, and I don't want to keep you late for your mission. But you just know we're all proud of you, and what you're doing is very important for our country and for the future of the world. And we thank you very much.
Goodbye.
NOTE: The President spoke at 12:46 p.m. from the dining room of the Pennsylvania House at Norfolk Naval Station, to Lieutenant Colonel Nichols, USAF, Commanding Officer, 510th Fighter Squadron. A tape was not available for verification of the content of these remarks.
William J. Clinton, Telephone Remarks From Norfolk, Virginia, to United States Troops at Aviano Air Base in Italy Online by Gerhard Peters and John T. Woolley, The American Presidency Project https://www.presidency.ucsb.edu/node/229918