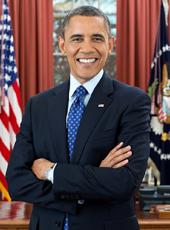 Statement on the Resignation of Eugene B. Sperling as Director of the National Economic Council and the Appointment of Jeffrey D. Zients as Director of the National Economic Council
Over the past 4½ years, Gene has been one of my closest advisors and a close friend. Gene understands better than anybody that our top priority as a nation is making sure that our economy once again works for working Americans. Gene's impact in this administration began at Treasury, where he helped us avoid a second Great Depression and led efforts to pass a Small Business Jobs Act to help entrepreneurs grow. He has been a tireless proponent of efforts to strengthen the recovery and make our Tax Code more fair, whether in helping to design the payroll tax cut, fighting for job-creating tax credits for tens of millions of hard-working Americans or developing the "American Jobs Act." He was central to designing policies to help support the housing recovery and was a driving force behind our manufacturing agenda and our efforts to attract jobs and investment to the United States.
Gene's relentless work ethic, sharp intellect, and ability to work across the aisle have been instrumental in our efforts to build a better bargain for the middle class and reduce the deficit while also protecting the most vulnerable. I want to thank Gene and his family for their service, and I look forward to having his counsel for the rest of the year.
Today I'm also proud to name Jeff Zients as the next Director of the National Economic Council. Before heading up the Office of Management and Budget, Jeff spent decades as a successful entrepreneur in the private sector. Jeff has a sterling reputation as a business leader, and he earned the admiration and respect of everyone he worked with during his 4 years in leadership positions at the Office of Management and Budget. I am certain that in Jeff's hands we will continue to have strong leadership of our economic policy team, and his advice will be critical as we keep moving this country forward and building an economy where everyone who works hard can get ahead.
NOTE: The Office of the Press Secretary also released a biography of Mr. Zients.
Barack Obama, Statement on the Resignation of Eugene B. Sperling as Director of the National Economic Council and the Appointment of Jeffrey D. Zients as Director of the National Economic Council Online by Gerhard Peters and John T. Woolley, The American Presidency Project https://www.presidency.ucsb.edu/node/304992