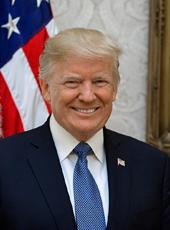 Statement by the Press Secretary Regarding Executive Grants of Clemency
Today, President Donald J. Trump signed Executive Grants of Clemency (Full Pardons) for the following individuals: John Richard Bubala, Roy Wayne McKeever, Rodney Takumi, Michael Tedesco, and Chalmer Lee Williams.
In 1990, Mr. Bubala pled guilty to improper use of Federal Government property by transferring automotive equipment to the town of Milltown, Indiana, for its maintenance use. His primary aim was to help the town, and he sought neither compensation nor recognition for his actions. Today, Mr. Bubala is actively engaged in charity work, volunteering at the Veterans Affairs Medical Center, leading education classes on the American Flag, and serving on an honor detail for veteran funerals.
In 1989, when he was 19 years old, Mr. McKeever was arrested for transporting marijuana from Mexico to Oklahoma. Upon arrest, he immediately accepted responsibility and pled guilty to one count of using a telephone to facilitate the distribution of a controlled substance. Mr. McKeever was sentenced to one year in prison and one year of supervised release. He has spent the past 29 years of his life atoning for his offense through charitable works in his community. Today, he is an active member of the Sheriffs' Association of Texas, which supports local law enforcement and provides critical resources to officers across Texas.
In 1987, Mr. Takumi was working at an illegal gambling parlor when he was arrested during a law enforcement raid. Mr. Takumi pled no contest and was sentenced to two years of probation and fined $250. After his release, Mr. Takumi worked for several years as a tax preparer, and he now owns a tax preparation franchise within the Navajo Nation. He is known in his community as an honest, fair, and generous family man.
In 1990, Mr. Tedesco was convicted of drug trafficking and fraud stemming from his minor involvement in a drug crime. Upon his arrest, Mr. Tedesco accepted responsibility and entered a guilty plea. President Obama pardoned him in 2017, but due to a clerical error, his fraud conviction was not encompassed within that grant of Executive Clemency. By granting a full and unconditional pardon, President Trump has corrected this error, and Mr. Tedesco will now be eligible for the State licenses he needs to expand his car warranty business.
In 1995, a friend of Mr. Williams, who worked as a baggage handler at an airport, stole firearms from some checked luggage. Mr. Williams participated in and was convicted of several crimes related to the theft and sale of those weapons. Upon arrest, Mr. Williams immediately accepted responsibility for his actions. He was sentenced to four months in prison and three years of supervised release. In light of his impeccable behavior while serving his sentence, his supervised release terminated one year early, and in 1998, the Governor of Kentucky restored his voting rights. Today, Mr. Williams is active in his community and is uniformly described as a trustworthy man of exceptional character.
After a careful review of the files of each of these individuals, President Trump has concluded that each are entirely deserving of Executive Clemency. Through these full and unconditional pardons, the Federal rights of these men, including the right to vote and the right to bear arms, have been fully restored. Today, they are once again full and equal citizens under the law.
Donald J. Trump, Statement by the Press Secretary Regarding Executive Grants of Clemency Online by Gerhard Peters and John T. Woolley, The American Presidency Project https://www.presidency.ucsb.edu/node/334414