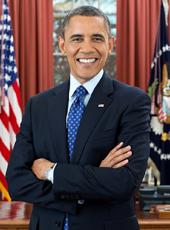 Statement by the Press Secretary on H.R. 1020, H.R. 1624, H.R. 2617, S. 136, S. 139, S. 261, S. 565, S. 994, and S. 1707
On Wednesday, October 7, 2015, the President signed into law:
H.R. 1020, the "STEM Education Act of 2015," (1) which defines the term "STEM education" to explicitly include computer science for the purpose of carrying out STEM education activities at specified Federal agencies; (2) authorizes the National Science Foundation (NSF) to continue to award grants for informal STEM education; and (3) amends the NSF's Robert Noyce Scholarship Program for training math and science teachers to expand eligibility to teachers with a bachelor's degree;
H.R. 1624, the "Protecting Affordable Coverage for Employees Act," which recategorizes businesses with 51 to 100 employees from the Affordable Care Act's "small employer" designation to its "large employer" designation, and to make available funding for a Medicare Improvement Fund;
H.R. 2617, which amends the Fair Minimum Wage Act of 2007 to reduce the amount of a scheduled increase in the minimum wage applicable to American Samoa;
S. 136, the "Gold Star Fathers Act of 2015," to grant parents of certain permanently disabled or deceased veterans with "preference eligible" status in the civil service hiring process;
S. 139, the "Ensuring Access to Clinical Trials Act of 2015," to make permanent an exclusion from Supplemental Security Income and Medicaid income-eligibility tests for certain compensation individuals receive for participating in clinical trials for rare diseases and conditions;
S. 261, which designates the United States courthouse located at 200 NW 4th Street in Oklahoma City, Oklahoma, as the William J. Holloway, Jr. United States Courthouse;
S. 565, the "Federal Vehicle Repair Cost Savings Act of 2015," which requires the head of each Federal agency to encourage the use of remanufactured vehicle parts to maintain Federal vehicles if using such parts reduces costs and does not lower the quality of performance or delay the return of vehicles to service;
S. 994, which designates the facility of the United States Postal Service located at 1 Walter Hammond Place in Waldwick, New Jersey, as the Staff Sergeant Joseph D'Augustine Post Office Building; and
S. 1707, which designates the Federal building located at 617 Walnut Street in Helena, Arkansas, as the Jacob Trieber Federal Building, United States Post Office, and United States Court House.
Barack Obama, Statement by the Press Secretary on H.R. 1020, H.R. 1624, H.R. 2617, S. 136, S. 139, S. 261, S. 565, S. 994, and S. 1707 Online by Gerhard Peters and John T. Woolley, The American Presidency Project https://www.presidency.ucsb.edu/node/319112