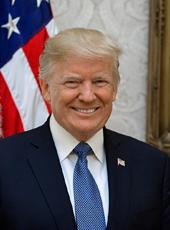 Statement by the Press Secretary on a Decision by the Ninth Circuit Court of Appeals
Yesterday, the Ninth Circuit lifted two district court injunctions and held that the Trump Administration should be able to enforce a regulation implementing a statute passed by Congress that has declared for over a century that any alien who "is likely at any time to become a public charge is inadmissible." The new regulation replaced guidance issued by the Clinton Administration in 1999 that had unduly narrowed the Federal statute. The Ninth Circuit has rightly recognized the Administration's authority to adopt an interpretation of the "public charge" restriction more faithful to and consistent with the scope of the statute passed by Congress.
Unfortunately, as a practical matter, the ruling has accomplished nothing to vindicate the rule of law due to the destructive practice of individual district judges taking over national policy issues by issuing nationwide injunctions. Although the Ninth Circuit lifted the two injunctions issued by district courts within the Ninth Circuit, two other nationwide injunctions have been issued by individual district judges in New York and Maryland—and those orders prevent the regulation from being applied anywhere—even in the Ninth Circuit. In practical effect, nationwide injunctions give any district judge the power to tell a panel of a Federal court of appeals that its ruling does not matter and that it cannot affect the actual implementation of the law. Such subversions of the rule of law must come to an end. The judicial system must address the grave danger that nationwide injunctions present and ensure that district courts do not grossly overstep the role the Founders intended in our careful system of checks and balances.
Donald J. Trump, Statement by the Press Secretary on a Decision by the Ninth Circuit Court of Appeals Online by Gerhard Peters and John T. Woolley, The American Presidency Project https://www.presidency.ucsb.edu/node/335264