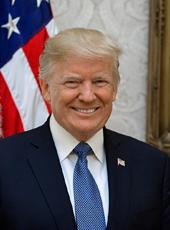 Statement by the Press Secretary on a Court Ruling Regarding Immigration
It is extremely disappointing that yet another judicial ruling has blocked—on a nationwide basis—this Administration's efforts to restore integrity to the immigration system, consistent with the plain meaning and clear intent of the law. The public charge ground of inadmissibility has been a part of United States immigration law for more than 100 years, and is explicitly authorized by Section 212(a)(4) of the Immigration and Nationality Act. Congress has also made clear that aliens should "not depend on public resources to meet their needs." But the rulings today prevent our Nation's immigration officers from ensuring that immigrants seeking entry to the United States will be self-sufficient and instead allow non-citizens to continue taking advantage of our generous but limited public resources reserved for vulnerable Americans. These injunctions are the latest inexplicable example of the Administration being ordered to comply with the flawed or lawless guidance of a previous administration instead of the actual laws passed by Congress.
Background:
Last week, a district court in California issued a sweeping opinion that threatens to block Immigration and Customs Enforcement (ICE) from effectively using detainers to arrest and remove certain criminal aliens in the custody of State and local law enforcement.
The Administration has been enjoined from using the full statutory window established by Congress for expedited removals under 8 U.S.C. 1225 (b)(1)(A)(iii).
The Administration was enjoined when the President took action under section 212(f) of the Immigration and Nationality Act (INA) to protect our national security by restricting the entry of certain aliens – an injunction the Supreme Court overturned.
The Administration's efforts to end the Flores loophole, a loophole which violates the removal and detention mandates passed by Congress, were enjoined.
The Administration's efforts under section 212(f) of the INA to preserve asylum for those who do not cross our borders illegally were enjoined nationwide.
The Administration's efforts to wind down the Deferred Action for Childhood Arrivals (DACA) program, which was implemented by the previous administration in an end-around of Congress, were enjoined nationwide by the courts.
The Administration's action to preserve asylum for those who have no other place to turn, rather than asylum seekers who failed to seek protection in the other countries they traveled through to reach the United States, was initially enjoined nationwide.
For reference, see: HERE
Donald J. Trump, Statement by the Press Secretary on a Court Ruling Regarding Immigration Online by Gerhard Peters and John T. Woolley, The American Presidency Project https://www.presidency.ucsb.edu/node/334957