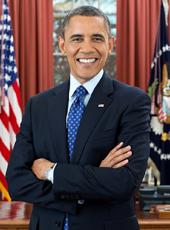 Statement by the Press Secretary on Bills Signed by the President
ON MONDAY, MAY 24, 2010, THE PRESIDENT SIGNED INTO LAW:
H.R. 1121, the "Blue Ridge Parkway and Town of Blowing Rock Land Exchange Act of 2009," which authorizes the Department of the Interior to exchange with the Town of Blowing Rock, North Carolina, approximately 20 acres of Federal land located in the Blue Ridge Parkway for approximately 192 acres of land owned by the Town.
H.R. 1442, which directs the Department of the Interior to convey the Federal reversionary interest in approximately 60 acres of land located in Salt Lake City, Utah, to the Mount Olivet Cemetery Association.
H.R. 2802, which extends the authority of Adams Memorial Foundation to establish a memorial to President John Adams and his legacy, on Federal lands in the District of Columbia.
H.R. 5148, which prohibits the U.S. Postal Service from delivering a solicitation by a nongovernmental entity if the term "census" is visible through the envelope or outside cover or wrapper unless: (1) the solicitation includes disclaimers that it is not a government document; and (2) the envelope includes the name of the entity that sent the solicitation and an accurate return address.
H.R. 5160, the "Haiti Economic Lift Program Act of 2010," which extends the Caribbean Basin Economic Recovery Act and the Haitian Hemispheric Opportunity through Partnership Encouragement Act, and provides additional trade benefits and customs support services for Haiti.
S. 1067, the "Lord's Resistance Army Disarmament and Northern Uganda Recovery Act of 2009," which requires a Presidential strategy to eliminate and mitigate the threat posed by the Lord's Resistance Army (LRA), and authorizes support for humanitarian needs and other activities in the area affected by the LRA.
Barack Obama, Statement by the Press Secretary on Bills Signed by the President Online by Gerhard Peters and John T. Woolley, The American Presidency Project https://www.presidency.ucsb.edu/node/290949