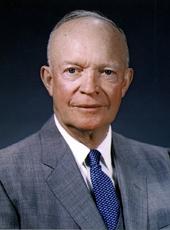 Statement by the President Upon Signing the Social Security Amendments of 1956.
I HAVE TODAY signed H. R. 7225, the Social Security Amendments of 1956. The new law embraces a wide range of changes in old-age and survivors insurance, the public assistance programs, and child welfare services.
This Administration's strong support of the social security program was demonstrated by the broad expansion and improvements enacted in 1954 at my recommendation. The 1954 Amendments, which extended coverage of the program to millions of additional persons and included higher benefits for all who were then or who would become beneficiaries, have had a major impact in bringing greater security to our people.
The new law also contains certain major provisions which were recommended by the Administration. It extends social security coverage to about 600,000 additional farm owners or operators and about 225,000 self-employed lawyers, dentists, and others.
It provides for increased Federal funds to encourage better medical care for the needy aged, blind, disabled, and dependent children. This will help meet a critical problem for these groups.
Another Administration proposal placed increased emphasis, in public assistance programs, on services to help more needy people build toward independence. The law initiates new programs of grants to train more skilled social workers and to support research in ways of helping people overcome dependency. Another Administration proposal will increase funds for child welfare services.
The law also includes provisions about which the Administration had serious reservations in their initial form; these provisions were modified and improved before their final enactment and now meet, in part, some of the Administration's objections.
The original proposal to lower the retirement age for all Women was changed to provide that employed women and wives may accept reduced benefits at an earlier age or obtain full benefits at age 65. I am hopeful that this provision will now have no adverse effect on employment opportunities for older women. The law allows full benefits at age 62 for widows because of their special needs.
Congress also modified somewhat the original proposal to provide disability benefits at age 50 or above. A separate trust fund was established for the disability program in an effort to minimize the effects of the special problems in this field on the other parts of the program--retirement and survivors' protection. We will, of course, endeavor to administer the disability provisions efficiently and effectively, in cooperation with the States. I also pledge increasing emphasis on efforts to help rehabilitate the disabled so that they may return to useful employment.
The original proposal would have imposed a 25 percent increase in social security taxes on everyone covered by the system. I am pleased that the tax increase has now been cut in half. Our actuaries report that while they cannot estimate costs of the disability program with certainty, the tax increase should be adequate to finance the benefits, assuming effective administration.
Although there were differences of opinion over separate provisions, the final legislation was approved overwhelmingly by Congress. In signing this legislation, I am hopeful that this new law, on the whole, will advance the economic security of the American people.
Note: As enacted, H. R. 7225 is Public Law 880, 84th Congress (70 Stat. 807).
Dwight D. Eisenhower, Statement by the President Upon Signing the Social Security Amendments of 1956. Online by Gerhard Peters and John T. Woolley, The American Presidency Project https://www.presidency.ucsb.edu/node/232996