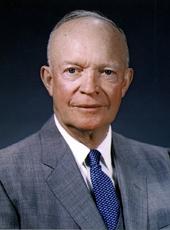 Statement by the President Upon Signing Bills Increasing Payments to Veterans or Their Dependents.
I HAVE TODAY approved H.R. 9020 and H.R. 9962. Both of these Acts provide for an increase in payments to veterans or their dependents--in the one case, for service-connected disability or death compensation, and in the other for non-service-connected disability pensions.
H.R. 9020 relates to the rate of payments made to veterans or their dependents as a result of wounds, injuries, disabilities, or death incurred as the result of military service. It represents an attempt to compensate them for earning power whose loss is attributable to service in our armed forces. H.R. 9962, on the other hand, relates to the rate of pensions payable to veterans and to the dependents of veterans whose earning power was or is limited by reason of nonservice-connected disabilities; it is designed only to meet minimum economic need.
Since the time of the Revolutionary War, the American people have been determined to demonstrate their recognition of the sacrifices made by those who have served in our armed forces. I share this determination. I deeply believe in the principle of our disability compensation and pension laws. We must remember, too, the difference in the principles upon which these two systems are based. We must also remember their difference in purpose.
I have approved H.R. 9962 solely for humanitarian reasons, for I recognize that many of the individuals who will benefit from this increase are now living under circumstances of extreme hardship. Statistics also show, however, that many will receive this increase who need no additional assistance. In this respect H.R. 9962 is inconsistent with the principles of our pension system and tends to perpetuate inequities and anomalies which have arisen not only within the pension system itself but also in its relation to closely related government programs.
Although additional benefits have been granted from time to time, our basic veteran laws have not changed materially in the last thirty years. We must also recognize the fact that, because of the inauguration and growth of closely related--and uncorrelated--Federal programs designed to provide assurances against want to all of our citizens, there are today many instances of uneven and inequitable benefits. Under the present system, for example, there are no means of taking into account the degree of a veteran's need--no relation between payments received under the veteran pension laws and payments received, for example, under our Old Age and Survivors Insurance system.
It is essential, therefore, that steps be taken to examine the entire structure, scope and philosophy of our veterans benefit laws in relation to each other and to other government programs. I am ordering such a study. On the basis of this study I shall recommend to the Congress such legislative action as will correlate our many programs and thus strengthen them. Such action will inevitably be in the interest not only of our 21 million veterans and their families, but of all 162 million Americans. In this endeavor, I am confident that this Administration will have the full support of all veterans and their organizations.
I should like it also understood that the Administration will continue to watch closely changes in economic conditions and, when warranted by reason of such changes, will seek appropriate adjustments in compensation and pension laws.
Note: As enacted, H.R. 9020 and H.R. 9962 are Public Laws 695 and 698, 83d Congress (68 Stat. 915, 916).
The statement was released at Lowry Air Force Base, Denver, Colo.
Dwight D. Eisenhower, Statement by the President Upon Signing Bills Increasing Payments to Veterans or Their Dependents. Online by Gerhard Peters and John T. Woolley, The American Presidency Project https://www.presidency.ucsb.edu/node/232668