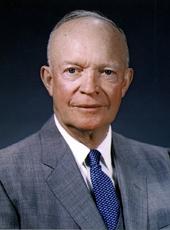 Statement by the President Upon Signing Bill Increasing Reenlistment Bonuses for Members of the Uniformed Services.
I HAVE TODAY approved a bill which will substantially increase the size of reenlistment bonuses payable to the men and women in our armed forces who agree to continue to serve after the termination of their current enlistment or period of obligated service. The purpose of these increases is to offer an added inducement for more people to make the service their career, thereby increasing the efficiency of our armed service.
Career personnel--trained, seasoned, and experienced--are the backbone of the armed forces. The weakest aspect of our national defense today is the low rate of reenlistments in our armed forces. The rapid turnover of skilled personnel adversely affects the readiness and effectiveness of combat forces.
In expressing my concern about this situation in the past, I have outlined some of the steps which, I think, will make life in the service more attractive insofar as both intangibles and tangibles are concerned. True pride in service and maintenance of the traditional military benefits and perquisites go hand in hand, each increasing the other and the basic strength of our Army, Navy, Air Force, Marine Corps and Coast Guard.
The Secretary of Defense and his principal aides have expressed an equal concern about this problem. They have assured me that efforts to meet it are being made on a broad front. Constructive action is and will continue to be taken administratively and, in addition, certain legislative action has been proposed to the Congress. The bill I signed today falls into this latter category and there are others, particularly those authorizing more adequate family housing and medical care for dependents of military personnel, which are still awaiting Congressional action. To the extent that such benefits encourage individuals to remain in the service, the increased cost resulting from them will, in my opinion, be more than offset by savings in the high cost of training replacements. Even more important, we will have a more effective national defense.
I shall continue to insist that the Department of Defense do everything possible to improve this serious situation, and I shall seek the cooperation of the Congress in this endeavor.
Note: As enacted, the bill is Public Law 506, 83d Congress (68 Stat. 488).
Dwight D. Eisenhower, Statement by the President Upon Signing Bill Increasing Reenlistment Bonuses for Members of the Uniformed Services. Online by Gerhard Peters and John T. Woolley, The American Presidency Project https://www.presidency.ucsb.edu/node/232316