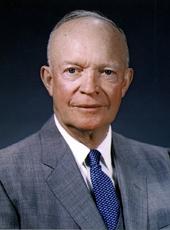 Statement by the President Upon Signing Bill Governing the Keeping and Public Inspection of Arrest Books in the District of Columbia.
I HAVE this day approved S. 3655, a bill which makes mandatory the present practice of the police department in the District of Columbia in maintaining arrest books for all persons taken into custody and keeping them open to public inspection.
The purpose of this bill, to establish by law an additional safeguard against secret arrests, is clearly a sound one.
In connection with the application of the bill to police records for children of juvenile court age--that is, children under 18--questions have been raised as to the consistency of the bill with special standards proposed by interested groups. For example, in its report to the Council on Law Enforcement of the District of Columbia, the Committee on Juvenile Crime recommended that identifying information received by the police department on persons of juvenile court age should be confined to the files of the juvenile squad and kept confidential. Similarly, the Senate Subcommittee to Investigate Juvenile Delinquency has suggested that such information be kept by the police separate and apart from that relating to older persons and be open to inspection only by persons having a legitimate interest in it. And the Standard Juvenile Court Act prepared by the National Probation and Parole Association provides that police records of children shall be kept separate from records of adults and shall not be open to public inspection. The reason for these recommendations is that publication of the identity of individual children who are in trouble is likely to defeat or make more difficult the rehabilitation of the child and tends to undermine the confidentiality of juvenile court records.
However, the press in the District of Columbia and the great body of the press in other places have shown real understanding of this problem and have voluntarily withheld from publication the names of children and other identifying information. I have, therefore, approved this bill in full confidence that the press and all interested members of the community, because of their interest in the protection of children, will continue to cooperate in this fashion.
I am asking the District of Columbia officials to explore the feasibility, from an administrative standpoint, of keeping separate arrest books for adults and children of juvenile court age. The bill, I understand, would not preclude this. In addition, I am asking them to study the actual experience which develops under this law and, if it should appear that the interests of the children of the District of Columbia are not adequately protected by it, to recommend the enactment of appropriate safeguards.
Note: As enacted, S. 3655 is Public Law 609, 83d Congress (68 Stat. 755).
Dwight D. Eisenhower, Statement by the President Upon Signing Bill Governing the Keeping and Public Inspection of Arrest Books in the District of Columbia. Online by Gerhard Peters and John T. Woolley, The American Presidency Project https://www.presidency.ucsb.edu/node/232596