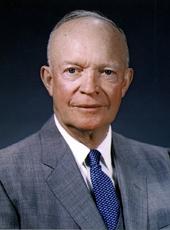 Statement by the President Upon Signing Bill Continuing School Construction Aid in Federally Affected Areas.
I HAVE TODAY approved H. R. 11378, which would extend and amend programs of financial assistance for the construction and operation of schools in areas affected by Federal activities.
I have taken this action, despite serious reservations regarding the wisdom of the legislation, in order to avoid depriving some 3,300 school districts of many millions of dollars for their operating expenditures during the coming school year. The educational needs of our Nation make it unwise to impose upon any part of our school system so sudden and serious a burden.
Nonetheless, I should like to make it clear that H. R. 11378 embodies a concept of Federal responsibility for education in areas affected by federal activities, so drawn as to constitute a threat to our traditional definition of responsibility for American education.
I believe there is a clear federal responsibility, as provided in H. R. 11378, to help the local community meet educational expenses occasioned by children whose parents both live and work on tax exempted federal property. Clearly the federal relationship in these cases deprives the local community of normal sources of revenue to finance the education of these particular children. I therefore am in full sympathy with the provisions of H. R. 11378 for continued federal aid based on such cases.
The situation is quite different, however, for children whose parents work on federal property but live in the local community. In these cases the homes or other places of residence are fully taxable by the school districts which provide education for the children. further, the federal installations which provide employment to the parents of these children generate economic benefits to the communities in which they are situated, and to nearby communities, which should generally help to compensate for any loss in revenue occasioned by the tax immunity of the federal installation. The school district with substantial numbers of parents who live in the community but work at a federal installation is little different from many other suburban or commuter districts where large numbers of residents are employed by private business outside the district. To provide--as in H. R. 11378--expanded federal aid for districts where federal employees live in much the same circumstances as many other workers in the local community would perpetuate an arbitrary and illogical distribution of federal funds where there is no clear federal responsibility or obligation.
My own recommendations to the Congress provided for the gradual elimination of aid in behalf of children in such districts, over a four-year period. This, in my opinion, would place responsibility where it belongs, without causing any sudden disruption of educational activities in affected communities.
Though I have signed H.R. 11378 for the reason stated, I believe that the next Congress should give early and careful consideration to proposals along the lines of those previously recommended by the administration. They are, I am convinced, a sounder and better way to meet our obligations to federally-affected school districts, and at the same time exercise prudent regard for the heavy demands now placed upon the Federal budget.
Substantial deficits loom ahead. Unless unnecessary federal expenditures are eliminated, the aggregate result will be to add to inflationary pressures--a result which is going to be adversely felt by all of our people.
Note: As enacted, H. R. 11378 is Public Law 85-620 (72 Stat. 548).
Dwight D. Eisenhower, Statement by the President Upon Signing Bill Continuing School Construction Aid in Federally Affected Areas. Online by Gerhard Peters and John T. Woolley, The American Presidency Project https://www.presidency.ucsb.edu/node/233847