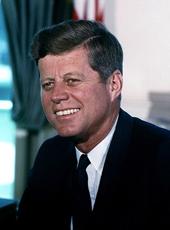 Statement by the President Following the Visit of President Sukarno and President Keita.
WE HAVE welcomed the visit of President Sukarno and President Keita on behalf of the nations which recently met in Belgrade, because we have viewed with growing concern the heightening tension in world affairs. Statesmen everywhere have an urgent responsibility to make every effort to preserve the peace and to solve their differences by peaceful means. This can be done if all' approach these differences with full understanding of the rights, obligations and vital interests of others.
The situation in Berlin is filled with danger. I have made it clear that the position of the West and of the West Berliners will be defended. I have also made it clear that we are ready to discuss these matters with other governments, including the Government of the Soviet Union, and to search for the means to preserve an honorable peace. If that is the purpose on all sides, there is no need for resort to force.
The Foreign Ministers of the Western powers are meeting in Washington tomorrow. Next week the Secretary of State will head the United States Delegation to the General Assembly of the United Nations. We understand that Foreign Minister Gromyko will also be present. This will provide an opportunity for serious talks about Germany and other problems if the Soviet side proves willing. The channels of diplomacy are open for the exploration of constructive steps toward a reduction of tension. Other means are available when they can serve a userid purpose. Meanwhile, it is clearly of the utmost importance that there be no unilateral acts which will make peaceful progress impossible.
John F. Kennedy, Statement by the President Following the Visit of President Sukarno and President Keita. Online by Gerhard Peters and John T. Woolley, The American Presidency Project https://www.presidency.ucsb.edu/node/235619